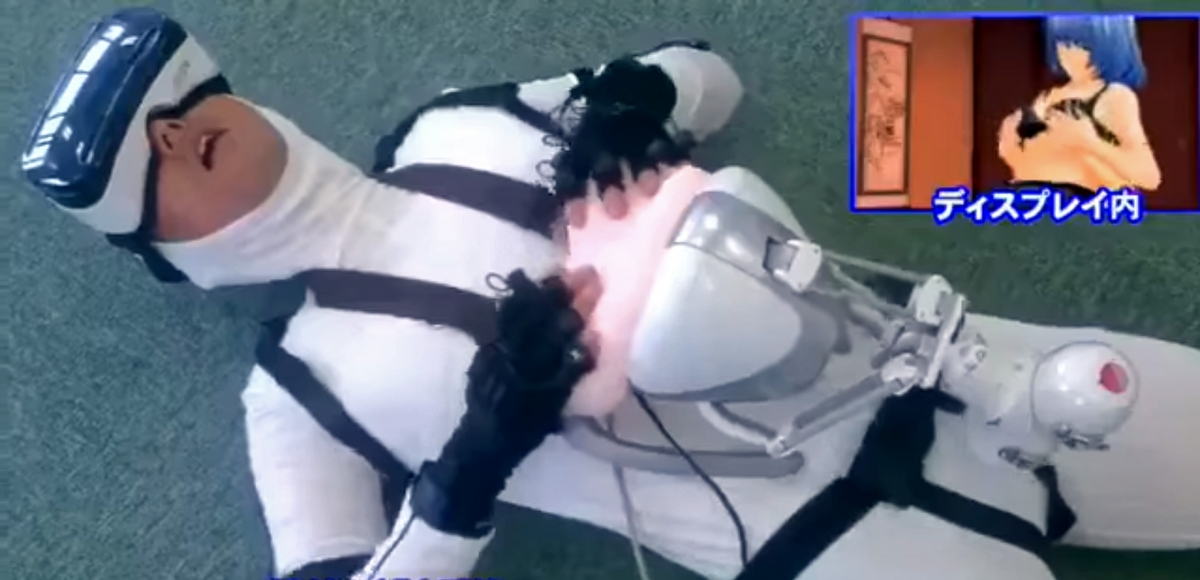 A Japanese company that specialises in masturbation aids has developed a full-body virtual reality sex suit that enables men to have sex in VR with an anime character while simulating the sensations of intercourse.
Illusion VR is the latest invention from Tenga, a Tokyo-based firm that has previously won industrial design awards for creating unusual sex toys. The body suit system incorporates a Samsung Gear VR headset, a Tenga masturbation device and even prosthetic boobs.
The user views an anime sex scene in the virtual reality headset and role plays as the male character in the Oculus Rift sex adventure game "Sexy Beach", which was designed for Tenga by Japanese erotic game developer Illusion and has now been adapted into a virtual reality mobile app. Illusion VR costs approximately $400 (£284) and Tenga says the device has already sold out.
As the scene plays, electrical impulses are sent across the body, while a mechanism makes the Tenga Cup male masturbator toy pump in sync. The user can also choose to grope a pair of prosthetic breasts that contain haptic sensors, to reflect the user's actions in the headset.
The user can further customise the female avatar to their tastes and choose from a range of scenes, which seem to emulate clumsy teenage sexual encounters.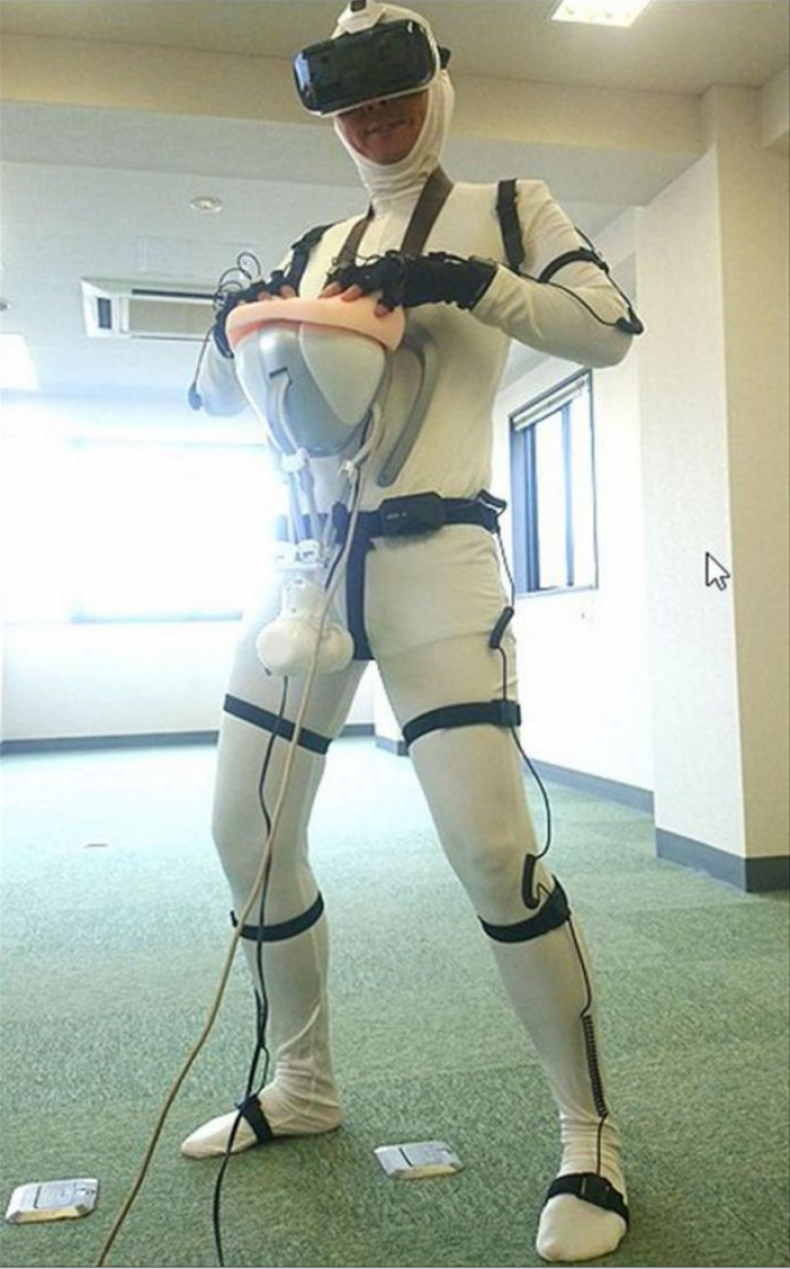 "I think in the future, the virtual real will become more real than actual real sex," Tenga CEO Tsuneki Sato told Motherboard Vice, who tested the device out at their offices. "I think that there's a taboo with male masturbation. We want to normalise it, that's why we design features for it."
Sato touts Illusion VR as the "future of masturbation" and says that it could be immensely useful for disabled people who have "less access to sex". The firm also foresees the device being used for long distance intimate encounters between partners or even with a stranger.
Although virtual reality is still a burgeoning technology in its second spring, the adult industry is very interested in the concept of VR porn, to the extent that in March, popular adult website Pornhub launched its own virtual reality section in partnership with VR porn firm BaDoink VR and gave away 10,000 free Google Cardboard virtual reality goggles to users.
However, the jury is still out on whether VR porn will really take off, and some of IBTimes UK's journalists found the experience intensely creepy.