CES 2013: Panasonic 4K Tablet With Windows 8 Revealed
During a keynote speech at CES 2013, Panasonic has unveiled a new 20 inch tablet with impressive 4K resolution and Windows 8.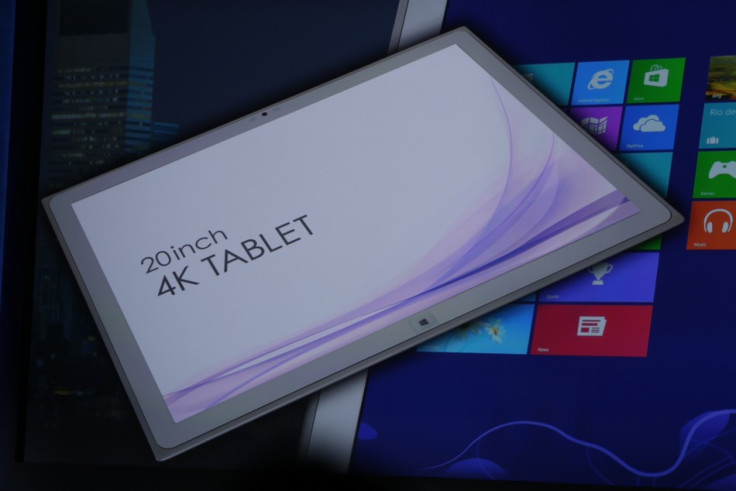 Follow all the latest news live from Las Vegas right here on our CES 2013: Live Blog
The device, which currently has not been named, is Windows 8 based and features a 4K resolution (3840 x 2160) screen for ultra-sharp images. It also comes with a stylus in order to benefit a market of media and design professionals that Panasonic seems to be targeting. The tabket's 4K resolution gives it siginificantly more pixels than the Retina iPad 4, which has a resolution of 'just' 2048 x 1536.
A video at the opening of Panasonic's keynote, which also featured a speech from global president Kazuhiro Tsuga, showed a professional photographer discussing how the large tablet has benefitted his work editing pictures.
Though exact specifications are still unconfirmed, pictures from Tech Crunch show the unnamed tablet to be very thin, with the site also reports that is extremely light.
It is not the first large tablet device to be revealed at CES 2013. Lenovo debuted is 27 inch IdeaCentre Horizon tablet on 7 January, a large, table-top PC that mixes mobile gaming with physical controls like joysticks to create an experience that Lenovo calls "phygital."
As well as the keynote presentation, Panasonic held a press conference at CES 2013 where it unveiled several new additions to its line-up of Smart Viera televisions. Chiefly, the Japanese electronics company plans to introduce home shopping via TV sets, by partnering with the Home Shopping Network to create an interactive e-shop that you can browse using your remote control.
The increasing presence of large devices in the tablet market suggest that developers are now looking to create functional alternatives to desktop PCs, by offering tablets that are of similar size to conventional computer monitors with bigger storage capacities and more versatile interfaces.
No exact details regarding Panasonic's unnamed 20 inch tablet have been announced yet, with the product still missing a name, price or release date. However, Lenovo's similarly large device is expected to debut in UK stores at around £1000.
© Copyright IBTimes 2023. All rights reserved.