Pancake Day 2014: Places for Hot Pancake Race in London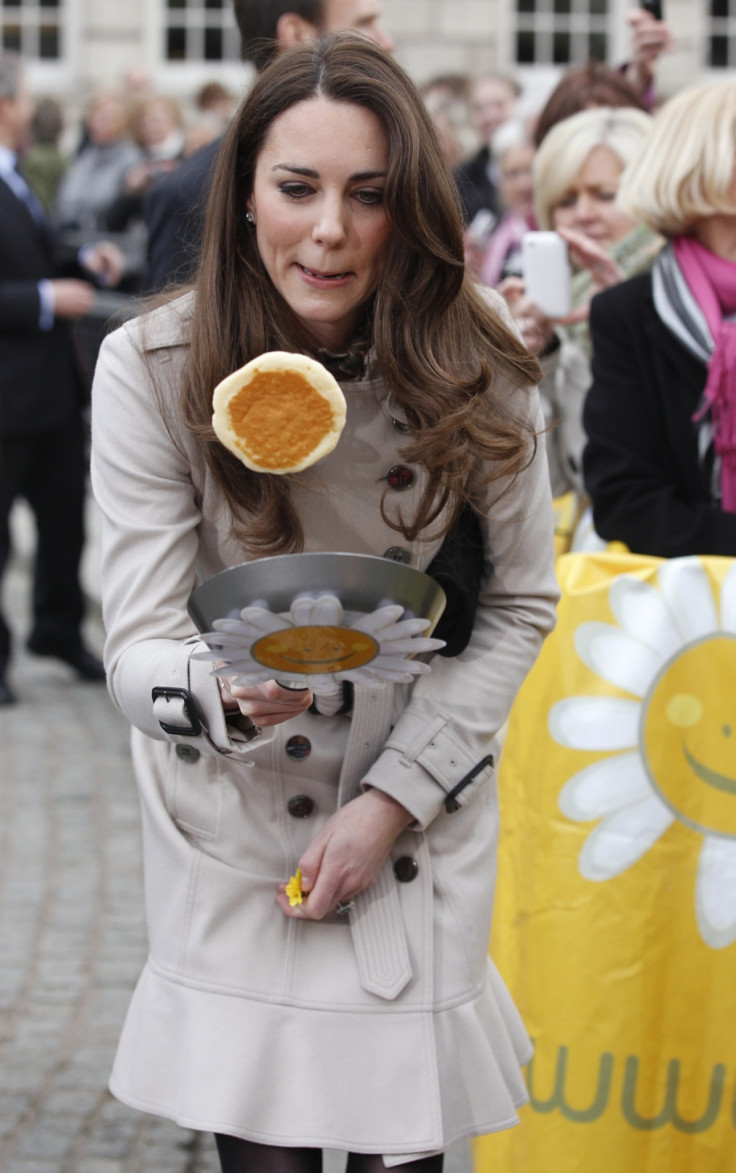 Pancake Day, the traditional feast day before the start of Lent on Ash Wednesday, falls on 4 March.
Also called Shrove Tuesday, Pancake Day refers to the practice of indulgence in fattier food before Lent season, the 40-day period of fasting and abstinence leading to Easter Sunday, begins.
Pancake Day is observed in the United Kingdom alongside Mardi Gras festivities elsewhere in the world. However unlike Mardi Gras, it doesn't feature any parades or flotilla.
As a customary tradition of Pancake Day in the UK, people eat pancakes as the ingredients used to cook them are forbidden during the fasting month of Lent.
In ancient times, Pancake Day was a way to use milk, butter, and eggs, the foods that were given up for Lent. Pancake recipes can be found in books as far back as 1439.
According to Visit London, besides eating pancakes, London has a long tradition of pancake races. To compete in the race, participants have to toss pancakes in a frying pan while finishing the course. Most of these races are often organised to raise money for charity.
Here are the most popular places for pancake racing in London this Shrove Tuesday:
Borough Market pancake race
The Better Bankside Charity Pancake Day race at London's Borough Market features teams of local business workers competing to be crowned relay race winners. The event also offers freshly-cooked pancakes with traditional lemon to sugar and more original fillings.
Money raised from the charity race goes to Paintings in Hospitals, a charity which lends artwork to healthcare facilities throughout the UK. Races begin at 12.30pm GMT.
Whitechapel race
The Great Spitalfields pancake race at Old Truman Brewery in Whitechapel, east London, will have participants in costume. Teams of four will race with pan in hand, along Dray Walk on Brick Lane while tossing their pancakes. Participants need to bring their own frying pan. Prizes include an engraved frying pan and some baking goodies. Pizes will also be awarded for the best dressed.
For spectators, live music and hot pancakes are on offer. Races begin at 12.30pm.
Greenwich Market Pancake race
This race event at Greenwich High Road, which starts at 1pm GMT, will also give prizes to those in the best fancy dress. A special pancake race for children is scheduled at 4pm.
The Flipping Marvellous Pancake race at Scoop
The race at the Scoop, the outdoor amphitheatre near City Hall and London Bridge, on the banks of the Thames features chefs competing to be crowned king of the pancake-flippers this Shrove Tuesday. The charity race organised by London Bubble Theatre Company starts at 12.30pm.
© Copyright IBTimes 2023. All rights reserved.