Panda Diplomacy: How China Uses Animal to Get What it Wants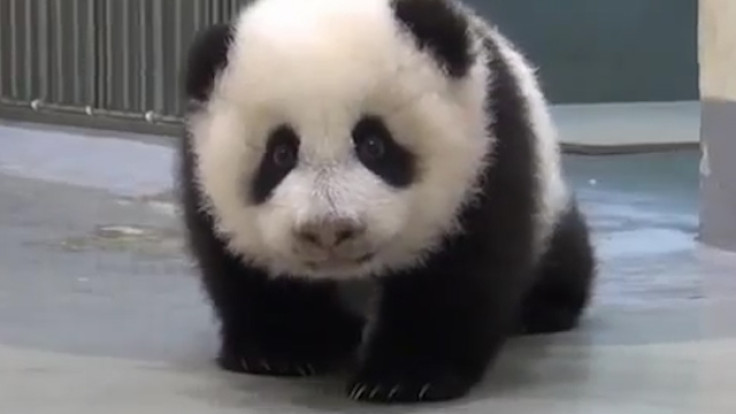 China may be an economic superpower but it has had a long history of using its incumbent massive mammals, the panda, to ease international relations and promote a softer side during deal negotiations.
As China's President Xi Jinping becomes the first leader of the country to enter the European Union's headquarters in Brussels, it comes as no surprise that he used the two pandas, Xing Hui and Hao Hao, to foster better relations with the West in a bid to secure a free trade deal.
China is trying to shake off a raft of export related rows to get the EU to agree to its proposed multi-billion euro free trade deal- and pandas are usually the way to do it.
Although the US is embroiled in intense rows over China's involvement with Russia and its overall human rights' record, First Lady Michelle Obama's glowing account of her recent visit to the Chengdu Panda Base highlights how important the endangered creatures are to calming tension.
"Since the 1950s, China has given pandas to countries like France, Japan, Great Britain, Mexico, and the United States," she said in a personal blog.
"It's a goodwill offering – a way to reach out and build a connection between two countries and their people."
Obama, along with her daughters Sasha and Malia and her mother, hailed the trip as "one of the most important" for fostering cultural and educational exchanges between US and China.
But why pandas?
Although, records show that China has given out pandas as gifts as far back as the Tang Dynasty between 625–705 AD, it has mainly been during the 20<sup>th century when the Chinese government doled out the aesthetically cute animals like they were going out of fashion.
In fact, panda popularity soared after an American fashion designer Ruth Harkness brought a 3-month-old baby panda, called Su Lin, to the US in 1936, the popularity for the cuddly creatures soared.
She registered it as a puppy at the time and, infamously, even took it to dinner parties for two years.
During the 1940s, Meiling Soong, aka Madame Chiang Kai-shek, delivered a couple of pandas to the US for their 'help' and during the autocratic ruler's reign, the government gave 14 of the creatures to various western countries.
However, after realising that the population was dwindling, China slapped on strict poaching and gift policies, including the death penalty for killing pandas.
But infamously, in 1972, President Nixon and the First Lady were given a pair of pandas to help thaw out frosty Sino-American relations.
"On that trip, after Mrs. Pat Nixon mentioned how much she enjoyed seeing pandas at a Chinese zoo, the Chinese Premier offered a pair of pandas to the people of the United States. The original pandas – Ling Ling and Hsing Hsing – were housed at the National Zoo, and Chinese pandas have lived there ever since," said Michelle Obama.
"In fact, just last fall, a new baby panda – Bao Bao, which means "treasure" or "precious" – was born there, giving new life to our growing relationship with China."
"Even for nations as big, complex and different as the United States and China, small gestures can mean a great deal. They can bring people together and help them form bonds that can stretch across the globe," she said.
But with hefty trade rows and corruption dominating a lot of corporate news over the last few years, will pandas be enough to secure a multi-million euro trade deal?
© Copyright IBTimes 2023. All rights reserved.