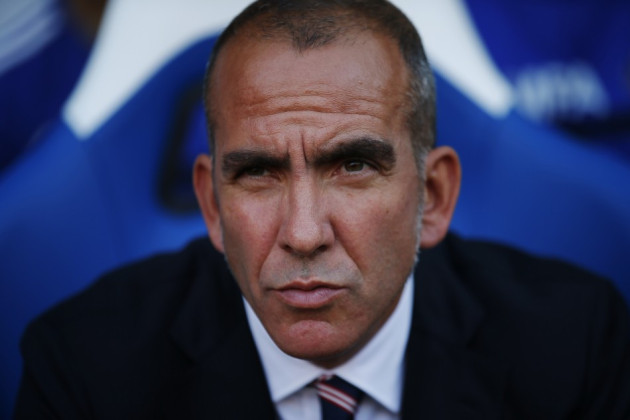 "When I heard Jonathan repeat the figure of £55,000 I nearly swerved off the road. 'He is taking the piss Jonathan!' I yelled down the phone. I was so incensed. I was trembling with anger. I couldn't believe what I'd heard."
The words and actions of the modern-day professional Premier League football player. If Richard the Lionheart, Sir Francis Drake, Horatio Nelson and Sir Winston Churchill had known, they might not have bothered and left us all to rot. I wish they had.
Our planet is home to an estimated 8.7 million species and forgive me; I am ignorant to the variances between each. I would expect many are.
But in stark contrast, I need neither introduction nor explanation regarding the greediest of all the species on earth, the footballing prima donna. An occupant of our planet for an estimated two decades, these slimy individuals appear in large groups of 20 or 30 but possess dangerously egotistical tendencies.
Civilisation has failed to tame these obdurate creatures. The committed and the loyal have instead been replaced by the mercenaries. Their pray include signing on fees, image rights and contractual bonuses.
The footballing landscape is, as a result, full of the sport's peacocks unveiling their feathers, marking their territory with sports cars, flashy girlfriends and substantial jewellery among the prizes on show. Lord of the Manor every single one of them.
Such is the profile of the modern-day footballer; they have entered the realm of being untouchable. Just ask the courts.
Meanwhile, the era of the football manager being the dominant figure within the walls of the major football club is over. Jock Stein, Brian Clough and Sir Alex Ferguson, British football's finest ever managers, are a reminder of what a football boss used to represent, discipline and respect. Players are now the major assets.
Quite correctly, few escape criticism and the working class supporters relish drawing the most farfetched of parallels. Every sarong or front page affair is documented with metronomic regularity with those who choose to live in the limelight forced to contend with the scrutiny.
Paolo di Canio has attempted to rock the boat. While at Sunderland the Italian introduced an approach with the onus on militarily-like totalitarianism. Public criticism for insipid displays, luxuries banned at meal time, players forced to eat together and interaction between external staff and players limited are the specific components of his tenure.
The 45 year old took over not only a sinking ship off the pitch where eight games had passed without a win under Martin O'Neill, but an unruly bunch of misfits at the Stadium of Light. Phil Bardsley and Matthew Kilgallon's much pillaged visit to a casino on the eve of the final league game against Tottenham Hotspur an indication of the problems that he inherited.
In fact, the image of Bardsley, a former Manchester United youngster, lying on the casino floor surrounded by £50 notes is an evocative poster campaign for the modern-day mollycoddled professional. Yet this reality goes regularly unchallenged.
Di Canio dared to turn the tables on footballers who have been indulged for too long, and they didn't like it. The former Swindon Town boss was sacked on Sunday after six months in charge after players - unhappy at how the balance of power had shifted - complained to the club's hierarchy.
Having dismissed Di Canio after 13 matches, Sunderland have undermined any argument suggesting the exit is motivated by footballing reasons. No self-respecting football owner or fan - few of which exist in football's current vortex - can make a genuine assessment with such limited data.
Survival was Di Canio's remit upon his appointment in late March. He took a squad in free-fall to safety with one game to spare last season and even a Tyne-wear derby win at St James' Park against Newcastle United.
The summer saw Di Canio handed the license to first orchestrate the appointment of director of football Roberto De Fanti and then a thorough scouting team which assisted in 27 players coming and going in the north east. From a squad which was already flirting with the bottom three, judging Di Canio on results is grossly unfair.
The manner in which the club and Di Canio handled his original appointment was an unmitigated catastrophe, his fascist ideology central. The truth has never been recovered. Or was never allowed to.
The manner in which Di Canio has departed Sunderland also leaves a sour taste. Forced out by players unhappy with his managerial style is yet another sign of the boisterous Black Cats ranks. You fear whether Gus Poyet or Steve McLaren, among the front-runners for the vacant position, put a nose out of joint they may receive similar treatment; ganged up on by hungry dogs.
Niall Quinn, a legendary figure at Sunderland both as a player and chairman, has even endorsed the manner in which Di Canio has been uprooted. Classy.
Di Canio dared to challenge player power. He dared to test the status quo, the much accepted profile of the indulged, spoilt and pampered professional footballer. How human is the current player? Di Canio put them in their place.
You may question his ethics, his principals but first question the status of the current professional footballer. Their enormous standing, a preconception which has now become the norm, is costing jobs and has set an unhealthy precedent.
That Sunderland's pampered players and management felt Di Canio could no longer continue is a reflection on them, as much as it is the former West Ham striker's radical approach. If football finds a way to entirely dismiss this type of character, it will be an indictment of how low the sport has sunk. Good riddance to it.