Paolo Gentiloni has reluctantly become the new Italian prime minister after Matteo Renzi stepped down following referendum defeat last week. Gentiloni was his predecessor's foreign secretary and accepted his new post "with reserve" after meeting president Sergio Mattarella on Sunday (11 December).
His first job will be to form a government and resolve laws for both chambers put before Italians and rejected at last week's referendum. The 62-year-old is a Democrat like Renzi and was close to the former PM with a desire to continue with centre-left policies.
Gentiloni was born in Rome in 1954 to a wealthy family and is related to former leader of the Catholic Electoral Union, Vincenzo Ottorino Gentiloni. He graduated with a degree in political sciences and is a professional journalist, starting his writing career at La Nuova Ecologia ("The New Ecology").
He was spokesman for the Mayor of Rome from 1993 and was jubilee and tourism councillor in the Rome City Council. Eight years later in 2001, Gentiloni was elected member of parliament and was chairman of the Broadcasting Services Watchdog Committee.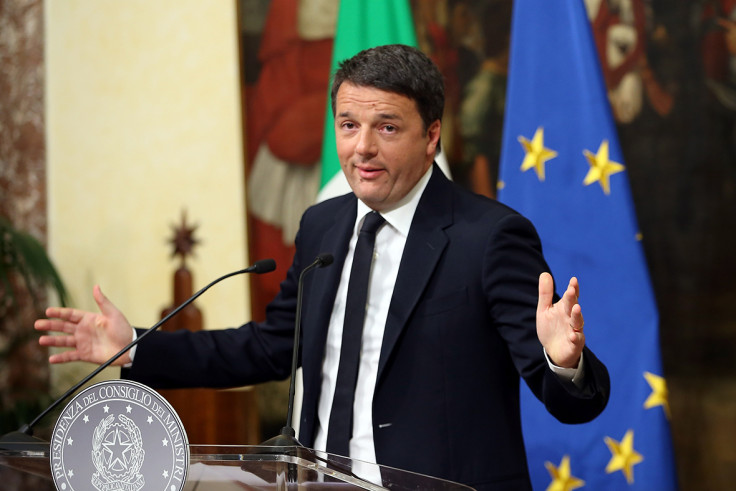 It was during this time, as communications minister, that he forged a friendship with former prime minister Silvio Berlusconi. Between 2006 and 2008 he was minister for communications in prime minister Prodi's government and was one of the 45 members of the national founding committee of the Democratic Party in 2007.
He was re-elected in 2008 and 2013 to the Chamber of Deputies and has been member of the Committee on Foreign Affairs. In 2014, Gentiloni, who had no track record in the field of international diplomacy, was appointed foreign affairs minister by his ally Renzi.
Key moments of his tenure were the Libya peace conference he hosted in Rome and the successful negotiation of the release of Italian nationals Vanessa Marzullo and Greta Ramelli, who were held hostage by Syrian terrorists for 168 days. During his tenure as foreign affairs minister he worked alongside US secretary of state John Kerry on the Libya plan and hosted UK foreign secretary Boris Johnson in September.