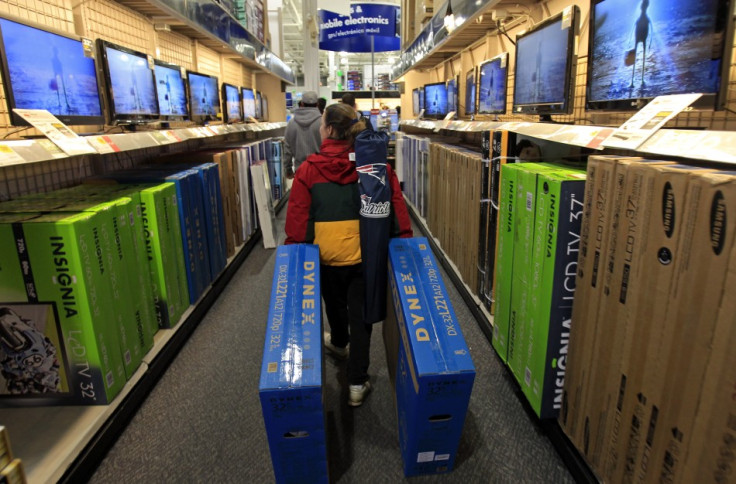 British scientists have developed a new 'quantum dot technology' that might revolutionise the television viewing to the next level. The quantum dot televisions can be rolled up and can be carried around in a pocket, the Telegraph has reported.
The technology uses 'quantum dots,' a new form of light emitting crystals which can be used to produce ultra thin televisions. These tiny crystals are 100,000 times smaller than the width of a human hair and can be printed on to plastic sheets to produce a paper-thin display or onto wallpaper to create giant room-size screens.
Replacing the Light Emitting Diodes (LED) in televisions with quantum dots could minimize the thickness, claimed the scientists at the Manchester University who are behind the new technology.
The quantum dot televisions would be available in markets by the end of next year. However, a flexible version might take at least three years to reach the market, according to the scientists.
Many major electronic companies like Sony, Sharp, Samsung and LG are believed to have started working on the quantum dot television technology.
"We are working with some major Asian electronics companies. The first products we are expecting to come to market using quantum dots will be the next generation of flat-screen televisions," the Telegraph has quoted Michael Edelman, chief executive of Nanoco, a company set up by the scientists.
"Something else we are looking at is reels of wallpaper or curtains made out of a material that has quantum dots printed on it. You can imagine displaying scenes of the sun rising over a beach as you wake up in the morning," he added.
Quantum dots are made from cheaper semi-conducting materials that emit light when energised by electricity or ultraviolet light.