Dell's decision to become one of the first major companies to accept bitcoin as a form of payment was driven by consumer demand, according to the company's Europe, Middle-East and Africa (EMEA) president, Aongus Hegarty.
Bitcoin payments were introduced by Dell in July 2014 for online customers in the US following a partnership with Coinbase.
Although no word has yet been given regarding accepting bitcoin outside the US, Hegarty revealed that the infrastructure to expand it internationally is already in place.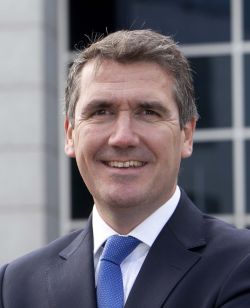 Speaking to IBTimes UK on the one year anniversary of Dell becoming a private company, Hegarty said that integrating bitcoin into its payment platform came as a result of responding to customer requirements, not just experimenting in the area.
"All aspects of decisions, like the one to accept bitcoin, really comes from the customer and from customer requirements," Hegarty said. "We were seeing requests from customers, particularly in the US, and really the driving force behind that decision was from our customers.
"Our customers are looking for more choice, more flexibility - in this case in a payment method - it's really about business needs or consumer needs and requirements that are driving those types of decisions."
Without mentioning any names, Coinbase CEO Brian Armstrong told IBTimes UK recently that more major companies were lining up to begin accepting bitcoin, while PayPal's involvement in the space is likely to see a huge merchant uptake of payments using the cryptocurrency.
"PayPal's involvement in the bitcoin space has been gradual," Armstrong said. "They're taking baby steps but they have dipped their toe in the water."
Specific bitcoin sales figures are yet to be released by Dell but they have "exceeded expectations", according to a spokesperson for the company.
"We're pleased by the initial response to our current bitcoin pilot on Dell.com for consumer and small business shoppers in the U.S and purchases have exceeded our expectations," a spokesperson for Dell said. "We're seeing purchases across product lines, from [software and peripherals] to servers, and customer sets, for example, tech savvy to back-to-school bargain hunters.
"We'll continue to listen to our customers during the US pilot and make decisions about expansion to other countries and via other channels at that time."