A video has emerged of Eagles of Death Metal berating Pink Floyd founder and anti-Israel campaigner Roger Waters at a gig in Tel Aviv months before the Paris shooting at the Bataclan theatre.
The clip, from the band's Tel Aviv concert in July, shows lead singer Jesse Hughes offering an expletive-laden riposte to a letter sent to the band by Waters urging them to shun Israel. It has been circulated in the wake of atrocities that claimed the lives of 132 people on 13 November.
In it Hughes tells the Tel Aviv crowd the band decided to end their tour in the city because they "could not top it". The audience then boos mention of the Waters letter before Hughes shouts: "You want to know what I wrote that c********r back? Two words: f**k you!"
Waters, who has been accused of anti-Semitism, joined the Boycott, Divestment and Sanctions (BDS) Movement - an anti-Israel pressure group - in 2012. Upon joining he called out to other musicians in an article he wrote for the Guardian: "[This is] a plea to my colleagues in the music industry, and also to artists in other disciplines, to join this cultural boycott."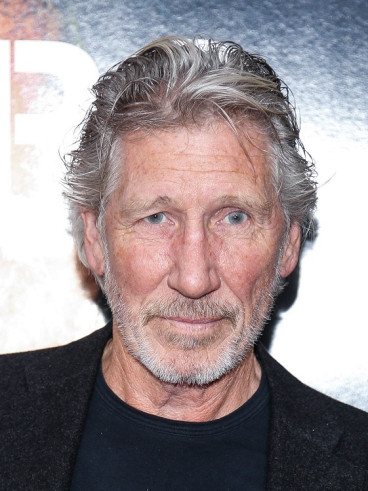 The Paris attacks brought the video of Eagles of Death Metal back into focus because the formerly Jewish-owned Bataclan theatre which in the past has hosted pro-Israel Army events, and where the band were performing the night 89 people were killed, had supposedly been harassed by pro-Palestinian supporters in 2008.
Hughes and the band broke their silence following the attacks to post a message to their fans on Facebook.
"While the band is now home safe, we are horrified and still trying to come to terms with what happened in France."
"Our thoughts and hearts are first and foremost with our brother Nick Alexander, our record company comrades Thomas Ayad, Marie Mosser, and Manu Perez, and all the friends and fans whose lives were taken in Paris, as well as their friends, families, and loved ones."
They continue: "Although bonded in grief with the victims, the fans, the families, the citizens of Paris, and all those affected by terrorism, we are proud to stand together, with our new family, now united by a common goal of love and compassion.
"We would like to thank the French police, the FBI, the US and French State Departments, and especially all those at ground zero with us who helped each other as best they could during this unimaginable ordeal, proving once again that love overshadows evil. All EODM shows are on hold until further notice. Vive la musique, vive la liberté, vive la France, and vive EODM."