Israeli PM Benjamin Netanyahu likens Paris attacks to Palestine stabbings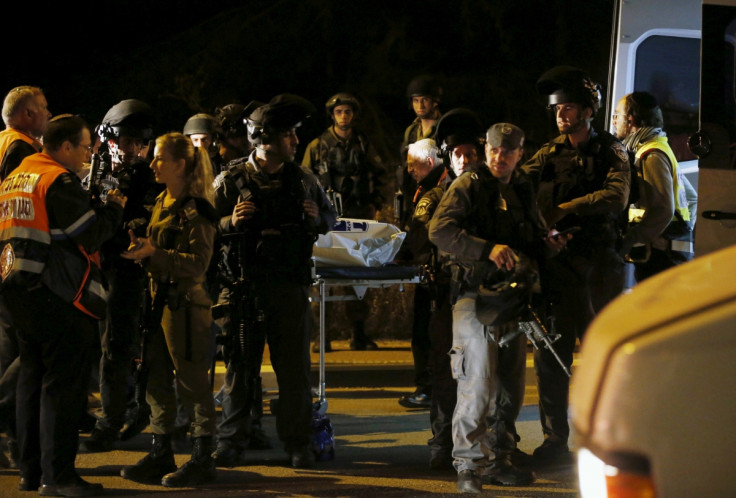 Israeli Prime Minister Benjamin Netanyahu has likened the Paris terror attacks to the recent stabbing incidents in southern Tel Aviv. Netanyahu's comments come after five people were killed in two separate incidents.
Pledging to "exact a price" from the attackers' families, the Israeli premier said that those who condemned the Paris attacks but not the Israeli violence are "hypocrites". He promised: "There is no immunity for terrorists. We will hold them to account, we will exact a price from their families, we will destroy their homes, and we will cancel their citizenship."
He added: "Behind these terrorist attacks stands radical Islam, which seeks to destroy us, the same radical Islam that struck in Paris and threatens all of Europe. Whoever condemned the attacks in France needs to condemn the attacks in Israel. It's the same terror. Whoever does not do this is a hypocrite and blind."
The latest incidents – a stabbing and shooting incident – was the deadliest in the latest wave of Israel-Palestine violence in the region. Two Israelis were killed and two others injured in the stabbing attack in southern Tel Aviv, while three people were shot dead in southern Jerusalem. Both the attackers have been arrested.
Netanyahu, who faces domestic political pressure to take strong action against the rising violence, held an emergency security meeting in which top authorities from the Israel Defence Forces (IDF), intelligence agency Shin Bet and Israel Police participated. Following the meeting, Israeli authorities released a spate of security measures which will be carried out in restive areas.
© Copyright IBTimes 2023. All rights reserved.