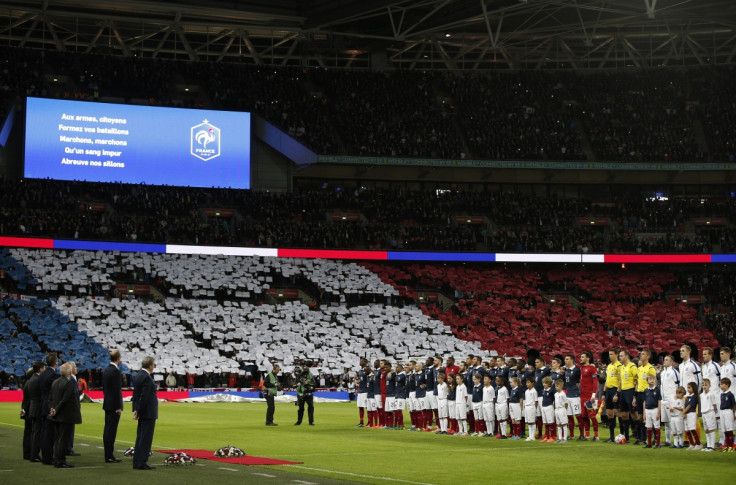 La Marseillaise will be played before all Premier League matches across the country this weekend.
England supporters sang along to the French national anthem before Tuesday's (17 November) international friendly against France at Wembley as a tribute to the 129 people who lost their lives in the terror attacks that swept through Paris last Friday.
The Premier League has now confirmed their own plans for an act of "solidarity and remembrance" at the 10 top-flight games taking place this weekend with the anthem to be played after the coin toss, with players from both teams joining officials in the centre circle facing the main stand.
Premier League executive chairman Richard Scudamore said: "Given how close we are as well as the long-standing relationship that exists between the Premier League and France, playing La Marseillaise as an act of solidarity is the right thing to do.
"We were all saddened and deeply shocked by the events in Paris last Friday, and the fact it was an attack on people enjoying their everyday freedoms like going to a bar, a concert or a football match resonates with football fans and the general public throughout the UK."
There are 72 registered Frenchman playing in the Premier League – the largest representation in the league outside of those born in England.
The Stade de France was one of the locations targeted in Friday's attacks as France took on Germany in an international friendly. Concerns over security prompted calls for fixtures in France's Ligue 1 and Ligue 2 to be postponed this weekend. Following meetings between the league authorities and the French interior ministry, games will go ahead with away fans barred from travelling to games.