French politicians are divided about whether to support the growing clamour for sermons in mosques to be delivered in French and not Arabic.
The debate comes as Interior Minister Bernard Cazeneuve underlined the "government's willingness to do everything" to stop "hate preachers" spreading their message after Islamic State (IS or Isis) terrorists killed 130 people in coordinated shootings and suicide bomb attacks in Paris.
Former opposition UMP party leader Jean-François Copé was the first to call for a ban on Arabic sermons, as early as 2011, when he led a debate on Islam and the concept of laïcité (which formally states that France is a secular republic).
This had outraged Muslim leaders, and provoked a backlash within his camp, after former Interior Minister Claude Guéant claimed it was "constitutionally impossible to prohibit sermons in Arabic" because "we don't forbid masses in Portuguese or Hebrew in Synagogues".
In 2004, this proposal had already been discussed, after it emerged that, among the imams in France's 1,500 mosques, three-quarters were foreigners, a third of whom spoke "little or no French", as reported by Reuters.
Left-wing support for ban
While the idea was most recently advanced by conservative leaders - such as far-right Front National leader Marine Le Pen in 2014 followed by ex-prime minister Alain Juppé three days after the terror attacks - claiming "in churches, we don't preach in Latin"- it is the first time left-wingers have entered the debate.
"We must be very vigilant about the sermons of imams, and I insist on sermons, (because) that's what's important," the co-founder of SOS Racisme and national secretary for the ruling Socialist Party (PS), Julien Dray told RTL on 23 November.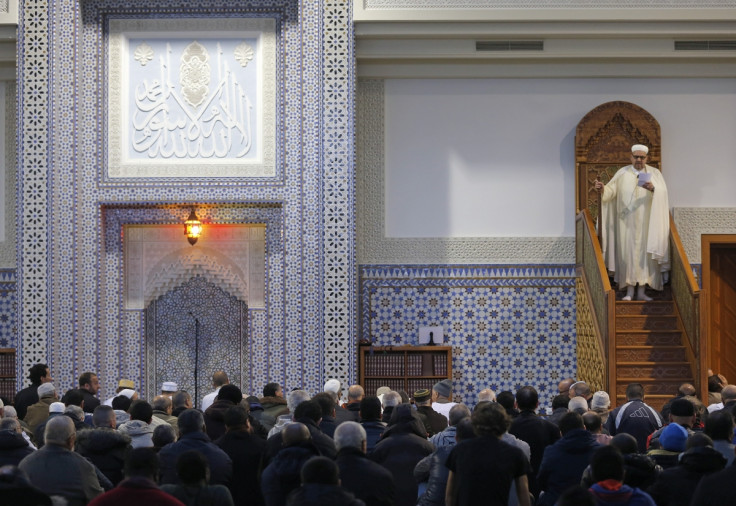 Dray spoke out in defence of the eradication of "salafist cores" around certain mosques, even if he admitted the phenomena was quite limited.
"That the prayers are done in Arabic, it's understandable, but that the sermons are done in French this is important (...) In Judaism, the sermons are in French and the prayers are in Hebrew. The sermons, that is where the message is delivered, and it must be done in French."
Jean-Michel Baylet, of the left-wing Radical Party of the Left (PRG), meanwhile, went further, demanding that "all worships held in France are (done) in the French language".
'Illegal' and useless prohibition
Terrorism experts, however, warn that banning imams from preaching in Arabic may be pointless. Indeed, they claim that 95% of foreign fighters who join Isis are recruited by friends and family while radicalisation "rarely occurs in mosques".
Scott Atran from Oxford University said research found that 75% of recruits were persuaded to join the terror group by friends, with a further 20% signing up due to family members.
To interfere in the way a religious group worships is also against the law in France.
The 1905 law on the separation between the Church and the State forbids all intervention of the authorities in religious services.
M'hammed Henniche, of the Union of Muslim associations of Seine Saint Denis (UAM93) argued that "no one has the right to require sermons to be in French, other than the faithful themselves".
France's leading Muslim body, however, said on Tuesday (24 November) it would create a permit to preach for imams in a bid to crack down on extremist clerics.