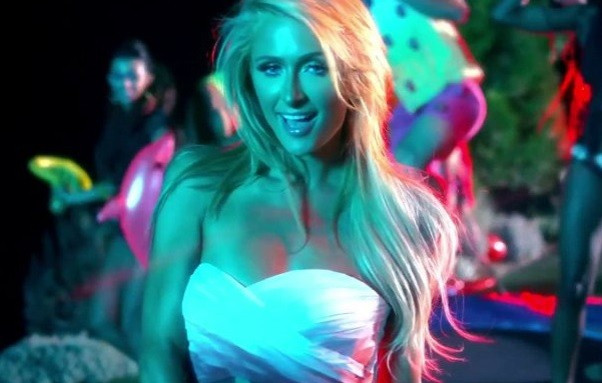 Paris Hilton has treated fans to a teaser trailer of her comeback single, Good Time, featuring rapper Lil Wayne.
The socialite, who is the newest artist on Lil Wayne's Young Money label, will be hoping to score a No 1 hit with her catchy new dance track.
In the 40-second clip for the Good Times video, a bikini-clad Hilton gloats about being drunk and having a wild time.
She sings: "I might be a bit tipsy, but that's OK 'cause you're with me.
"Are you having a good time? cause I'm having a good time."
Hilton was scheduled to premiere the music video on 1 October but the date has been pushed back a week.
She told fans on Twitter: "It's official. Just got word from the label #GoodTime feat. @LilTunechi will be out 10/8! I'll be hosting a party in celebration. Join me I'm DJing @CreateNightclub in #Hollywood Tues Oct 8 for my #GoodTime ft. @LilTunechi single release party!"
Hilton previously said that working with Wayne had been an honour.
"I love being in the studio. Music has always been a huge passion of mine," she told MTV news.
"So to be having my new single out with Lil Wayne, it's just such an honor, and I'm so excited for the world to hear it."
In 2006, Hilton released her debut album, Paris. The LP spawned the hit Stars are Blind. Her follow-up track, Nothing in this world, failed to make an impression in the charts.