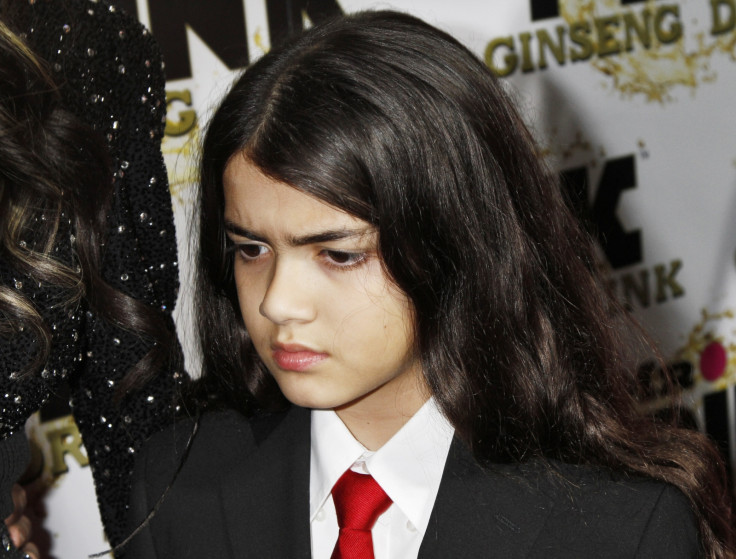 A rare picture of Michael Jackson's youngest son Prince 'Blanket' Michael II has emerged online. The 15-year-old, who has shied away from the spotlight in the wake of his father's death, posed for a snap taken on Mother's Day.
The group snap, which shows Blanket beside his sister Paris wearing a black hood pulled up over his head and a big smile, was briefly shared by the budding actress on her Instagram before she quickly deleting it.
While big's brother Prince regularly makes an appearance on her timeline, the 19-year-old rarely posts pictures of Blanket. Fans will note that she when she wished him a 'happy birthday' in February, she opted for a vintage snap rather than a current one.
One fan said:"Bigi is really tall" with another adding: "Wow he does like like his dad."
Blanket, who now goes by the name Bigi, currently lives with his grandmother and legal guardian Katherine Jackson and attends the private Buckley School in Sherman Oaks, California.
His social media outing comes weeks after Paris reportedly expressed concern for her 'isolated' younger sibling after she and 20-year-old Prince Jackson left the seven-bedroom, 11-bath, $10.5m (£8.3m) family mansion in Calabasas, to pursue their respective passions.
"If you want to find Bigi, all you have to do is look around the house, find an empty room or an unoccupied corner and there you will find him, off on his own," said a source, who has worked with the Jackson family for nearly three decades," and insider told Page Six.
The source continues: "This poor kid, he fends for himself . . . There's no one to make sure he's even eating right. If you call a bowl of cereal or a Snickers bar a meal, then I guess he's OK."
But there is a silver lining. "One of the things that they should count their blessings on is that this is a smart child who does well in school," the source said.