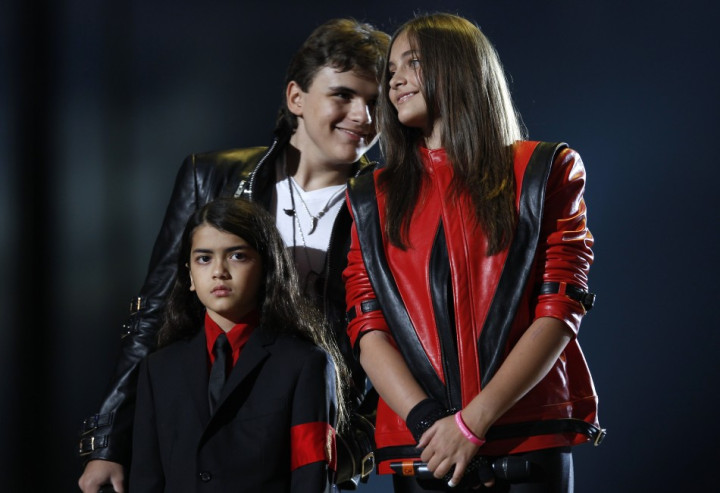 Paris Jackson\'s recent suicide attempt reportedly followed the revelation that she and older brother Prince do not have the same biological father.
According to the Sun, the 15-year-old had always known that the late pop legend Michael Jackson was not her father, but was convinced that she was Prince\'s full sister. She believed that Debbie Rowe and an unnamed man were their biological parents.
\"Paris has always wanted to believe Michael was her dad, but was aware that wasn\'t really the case,\" a family friend said, \"She was convinced she and Prince were full siblings. She always idolised him. Hearing she wasn\'t started a downward spiral.\"
The news was broken to Paris to prepare her for an upcoming court case, in which the Jackson family is suing concert firm Anschutz Entertainment Group (AEG), which they blame for the singer\'s death. Following the revelation, fights broke out between Paris and Prince.
On 5 June, Paris was admitted to the UCLA medical centre hospital after cutting her wrists and taking an overdose of pills.
British actor Mark Lester Claims he may be the Biological Father of Michael Jackson\'s Children
Lester, the godfather of Michael Jackson\'s children, has volunteered to take a DNA test to determine if he is the father of the Thriller hitmaker\'s children.
\"I wouldn\'t have a DNA test without the children\'s permission but when the children come of age, and it\'s not far away, and they decide they want me to do it then I will,\" he said, \"It is up to them. I don\'t want to tell them what to do. I just want to reconnect and be the godfather that Michael made me. My 18-year-old daughter Olivia looks like Paris. People have also pointed out similarities between myself when I was younger and Prince Michael.\"
Lester, who played Oliver Twist in the 1967 musical Oliver, had previously claimed that he donated his sperm at a London clinic in 1996.