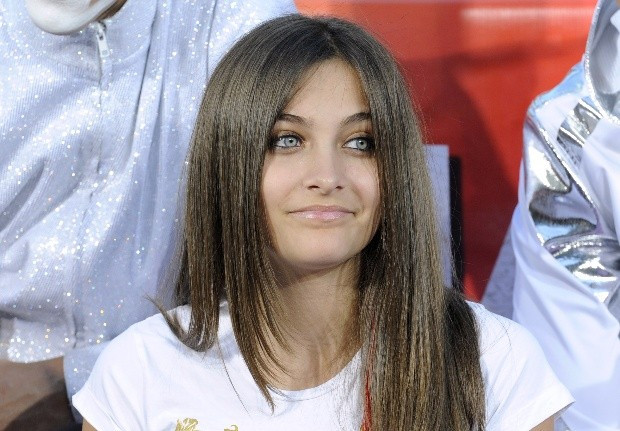 Paris Jackson is reportedly being treated at the same hospital where her father, Michael Jackson, died in the wake of her failed suicide bid.
According to celebrity site TMZ, the troubled teenager was moved to UCLA Medical Center, effectively ending her 72-hour psychiatric hold at a Los Angeles hospital.
Jackson was rushed to the hospital on 25 June 2009 after he went into cardiac arrest as result of a lethal overdose of the surgical aneasthetic, propofol. He was later pronounced dead.
In a video clip captured by TMZ, the 15-year-old, who is the care of her grandmother Katherine Jackson, is seen being ushered through the UCLA's entrance in a wheelchair.
Paris' admittance comes days after she attempted to take her life by cutting her wrists with a meat cleaver and swallowing 20 Motrin painkillers at her Los Angeles home.
She is said to have been battling severe depression at the time and was upset after she was told she could not go to a Marilyn Manson concert.
It has also been suggested that Paris, who is the second of the King of Pop's three children, was stressed by her impending appearance in the ongoing wrongful death lawsuit that the Jackson family are bringing against concert promoters AEG Live.
The civil suit accuses the company, which was behind Michael Jackson's This Is It comeback tour, of negligence because it hired Dr Conrad Murray, the physician convicted of Jackson's manslaughter.
Her mother, Debbie Rowe, told Entertainment Tonight that the youngster has had "a lot going on [lately]".
Meanwhile, a judge overseeing the guardianship of Michael Jackson's children has asked an investigator to look into Paris' health and welfare.
Superior Court Judge Mitchell Beckloff has instructed the detective to prepare a report that only the only he will be allowed to review.
"We're 100% supportive of Judge Beckloff's actions regarding these matters," Katherine Jackson's attorney Perry Sanders said.