CCTV Parking Fines on UK High Streets to be Banned by Eric Pickles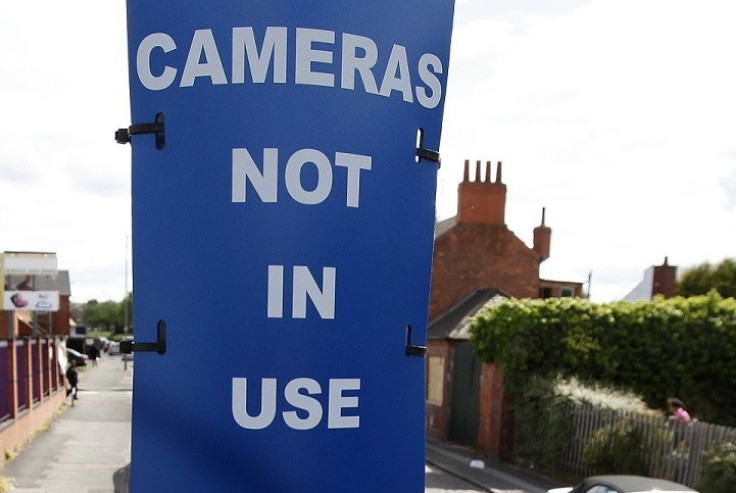 Motorists wrongly handed parking tickets will get double their money back under new plans to curb the use of CCTV by councils.
Using closed-circuit television cameras to enforce rules will be prohibited and there will be a review of yellow lines on roads, announced communities secretary Eric Pickles.
That could mean an end to councils monitoring box junctions where heavy traffic often traps motorists who then get sent a fine by post. Under the Highway Code, drivers can only enter box junctions if the exit is clear.

Pickles said that councils were undermining public confidence in CCTV which should be employed in fighting crime.
"The last Labour government told councils to hammer hard-working people with higher parking charges and unfair parking fines," he said.
"We want to rein in these overzealous and unfair rules on parking enforcement so it focuses on supporting high streets and motorists, not raising money.
"Public confidence is strengthened in CCTV if it is used to tackle crime, not to raise money for council coffers."
Local authorities made £10.2bn in the two years to 2012 from parking and service charges, which critics called "stealth taxation". This year alone, parking fines are expected to rake in £300m for councils facing Whitehall funding freezes and cuts, said civil liberties group Big Brother Watch.
The group criticised how CCTV was employed on Britain's high streets and roads.
A spokesman said: "The public are never, ever told that this is part of the deal when they accept greater CCTV surveillance. The rhetoric is always about violent crime, antisocial behavior and catching criminals. Would the public be as willing to accept yet more cameras if they had the full facts about how cameras are used?"
The new measures will breathe life in to Britain's struggling high streets, claimed transport Patrick McLoughlin. He said: "Arbitrary parking rules force shoppers online or to out-of-town stores, causing lasting damage to local firms and small shops."
But Tony Ball of the Local Government Association denied members were using CCTV as a money-maker.
"Parking controls are not about revenue raising. They are absolutely essential for keeping the roads clear and making sure people can park near their homes and local shops.
"Camera cars have been instrumental in keeping children from being hurt or killed and CCTV plays an important role elsewhere in monitoring traffic flow and keeping cars moving."
© Copyright IBTimes 2023. All rights reserved.