Parking warden slaps tickets on two NHS vans as donors queue up to give blood
Ashford Borough Council initially defended the warden insisting its rules had to be "consistent".
A jobsworth traffic warden has sparked outraged after slapping tickets on two NHS blood donation vans.
The vehicles were hit with the fines as donors queued up to give blood at Tenterden Leisure Centre in Ashford, Kent.
Shocked donors took pictures of the vans with tickets on them and protested to Ashford Borough Council (ABC) on social media, saying the warden "could have exercised a little discretion".
One resident tweeted the council: "Is there really any need for this? Could your parking attendants not exercise a little discretion here?"
Tenterden town councillor Sue Ferguson told Kent Online: "Something has obviously gone wrong as I haven't seen the vans ticketed before and the mammography van also parks here without a problem, but you would think there would be some leniency."
A council spokesman initially defended the warden, insisting rules had to be "consistent".
But later the council said on Wednesday (7 February): "The ticket was issued by mistake and should not have been. It has now been rescinded. There are arrangements in place to provide parking in such situations."
Mark Rowland, area manager of Kent and East Sussex NHS Blood and Transplant, said that the service had a 'long-standing' parking agreement with ABC.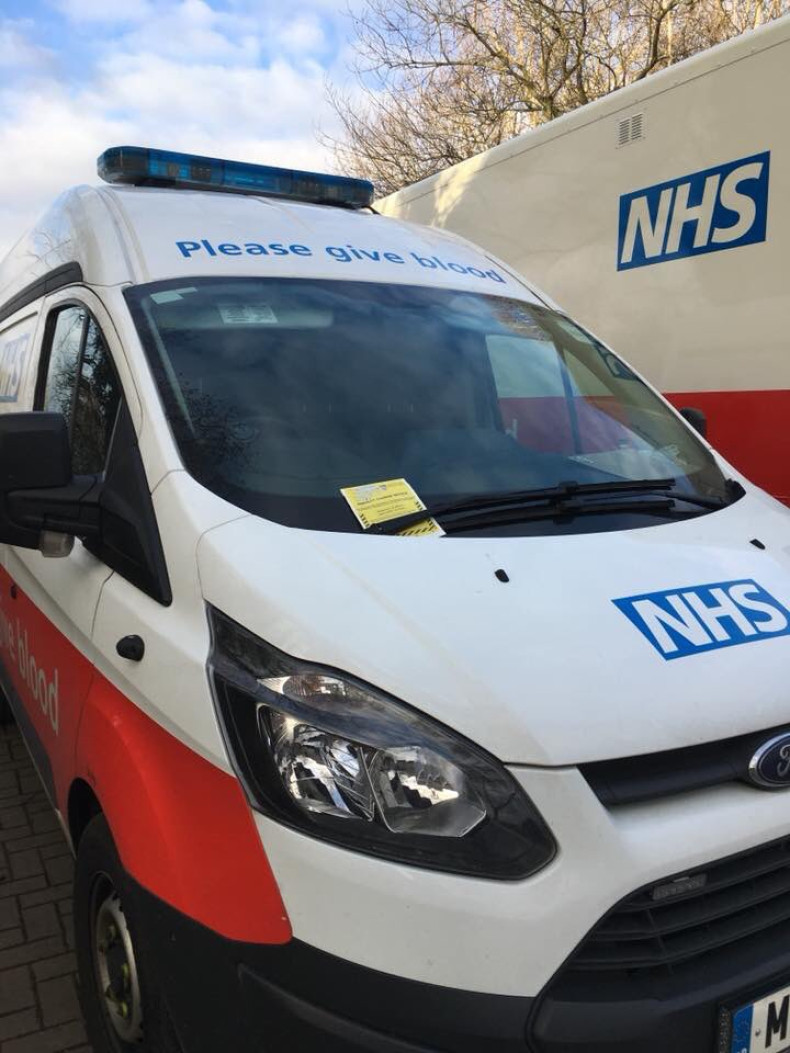 He added: "Two of our blood donation vans were issued with parking tickets during a regular session at Tenterden Leisure Centre.
"Our vehicles had parked in bays we regularly use for these sessions, based on a long-standing local agreement with the council. We are speaking to Ashford Council again to discuss the local parking arrangements.
"Blood donation relies on the generosity of donors and we look forward to seeing our donors again."