North Korea says no to diplomatic talks with Mike Pence at Winter Olympics
US vice-president and North Korean delegation to attend opening ceremony.
North Korean officials have no intention of meeting their US counterparts during the opening ceremony of the Winter Olympics in Pyeongchang, South Korea.
A senior delegation of North Korean officials, including the younger sister of leader Kim Jong-un and the North's nominal head of state, Kim Yong-nam, will travel to Seoul ahead of the ceremony tomorrow (9 February) and will meet South Korean President Moon Jae-in.
But the diplomatic effort will not extend to the US Vice-President Mike Pence, who arrived in South Korea today.
"We have never begged for dialogue with the US nor [will we] in the future," the North's state-run KCNA news agency quoted Jo Yong-sam, a director-general at the foreign ministry.
"Explicitly speaking, we have no intention to meet the US side during the stay in South Korea. Our delegation's visit to South Korea is only to take part in the Olympics and hail its successful holding."
Pence, who has described North Korea as the world's most tyrannical regime, revealed he had not sought to speak to its delegation although he left the door open to some interaction.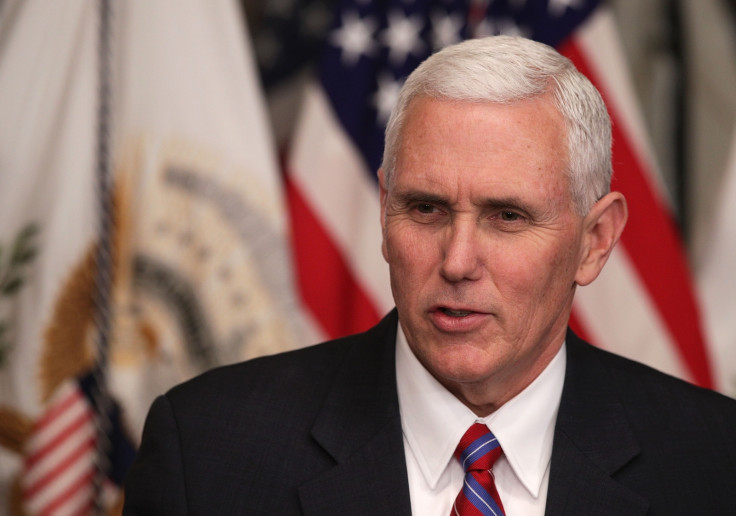 "If I have any contact with them, in any context, over the next two days, my message will be the same as it was here today: North Korea needs to, once and for all, abandon its nuclear and ballistic missile ambition," he told reporters.
South Korean authorities have embarked on a major diplomatic push to ensure the games will be known as a "peace Olympics". However, the opening ceremony could prove to be an extremely awkward moment for organisers, as Pence and Kim Jong-un's sister, Kim Yo-jong, are to be seated only metres apart.
"This is a protocol headache," a source said.
"How close should the North Koreans and Americans sit when Washington has been so public about sanctions and pressure against North Korea? And who takes a higher seat?"
To complicate matters further, Kim Yo-jong, who oversees the North Korean regime's propaganda, is blacklisted under sanctions, while Pence will be accompanied by the father of Otto Warmbier, the American student who was imprisoned by North Korea and died shortly after returning to the US in a coma last year.
"By sending key figures like his sister, Kim Jong-un is aiming to send a signal to the South that it is giving more weight to inter-Korean ties while driving a wedge between South Korea and the United States," said Kim Sung-han, a former South Korean vice-foreign minister.
The International Olympic Committee has opted to take a step back and leave South Korean authorities to deal with the arrangements over the seating plan.
The IOC president, Thomas Bach, said he would "not make the mistake [of trying] to interfere". It would be a recipe for disaster, he said.