Sigma made quite a noise on their arrival onto the contemporary music scene in April 2014. The English drum and bass duo managed to overshadow Kanye West when their remix of the rapper's song, Bound 2, hit the charts. Life ever since has been pretty good for Joe Lenzie and Cameron Edwards - so it comes as no surprise that they credit the success of their remix - re-titled as hit single Nobody To Love for "changing [their] lives".
The DJ and production duo - who met at Leeds University in 2006 - debuted at number one on the UK chart with Nobody To Love after selling more than 121,000 copies in its first week of release. The single became a dance-floor filler worldwide and became a staple on the radio airwaves for months after its release.
Reflecting on their sudden rise to prominence, Edwards told IBTimes UK backstage at Parklife Festival 2016 that: "You're never prepared for the success it has somehow achieved. You always hope you're going to do well but it literally changed our lives. It's a bit cliché but it literally has. It suddenly blew up and was playing everywhere, it's amazing, we're loving it."
Nobody To Love was released at a time when Kanye West fans were still enjoying the rapper's Yeezus album on which the original track features. West's wife, Kim Kardashian, may have starred in the accompanying music video topless, but Sigma's version became undoubtedly more popular, evidenced during the rapper's headline set at Glastonbury in 2015.
Cameron recalled: "I remember when he was at Glastonbury and the vocal [for the hook] came in and everyone started singing the drum and bass tempo. It was around the time it was on the radio and getting played a lot. That was a bit of a weird moment." Has West, 39, ever reached out to the duo about their remix? Lenzie admits: "We haven't heard anything from him so I guess he can't have been that offended."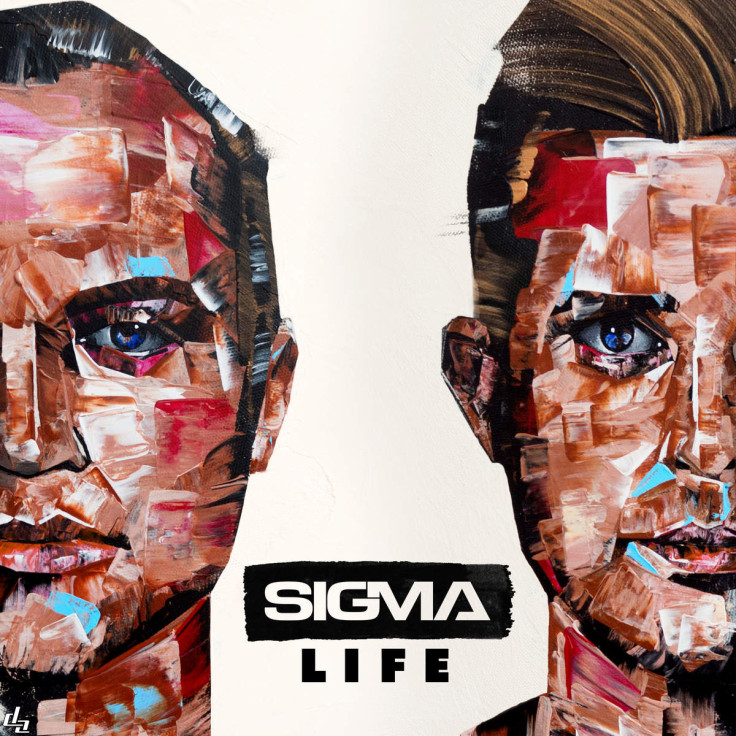 Since catapulting to fame, Sigma have gone on to collaborate with the likes of Rita Ora, Ella Henderson and Labrinth, while their collaboration with Paloma Faith, on the track Changing in September 2014, earned the musicians their second number one single in the UK. Sigma's latest single, Cry, features vocals from iconic British group Take That - however when suggested that it might be their most unexpected partnership to date, the pair strongly disagreed.
Lenzie explained: "Paloma Faith has never done a dance single. I think people know her now for that but at the time, she was basically very much a soul singer doing a jazzy kind of thing. The same with Ella Henderson, she does ballads."
Listen to Sigma's single Nobody To Love:
Edwards added: "All the people we work with are completely separate from what we do and that's what we always try and do. We try and fuse different things together. Take That are basically a British legacy, so to get them on a track was an absolute privilege and Gary Barlow is someone we actually look up to in terms of being a songwriter and the tune turned out [well]."
Sigma only released their debut album Life in December 2015 and are already hard at work on the follow-up, which they hope will feature the likes of Justin Bieber, Adele and Justin Timberlake. Although Cameron was keen to take a break after their debut, he is thrilled to have gotten straight back to recording, revealing: "We were in the studio the day the album came out and we've got a big bulk of the album done. We haven't got features on it yet but in terms of writing and stuff it's there. We feel very happy where we're at."
Sigma's new single Cry featuring Take That is available to buy now.
Listen to Sigma and Take That's Cry: