The gunman who shot US singer Christina Grimmie dead, has been named by Orlando Police as 27-year-old Kevin James Loibl of St. Petersburg, Florida. The suspect, who , did not appear to know The Voice singer personally, had travelled from another city with the intention of shooting her, police in Florida have said.
Police chief John Mina said the gunman "travelled to Orlando to commit this crime" and had planned to go back to the city after carrying out the shooting. He arrived at the concert at the Plaza Live Theatre heavily armed, carrying two handguns, extra magazines and a knife.
Police have reported that Loibl has no criminal record and are looking into his social media accounts and his computer, in an effort to determine a possible motive for the shooting. Detectives will also meet with Ms Grimmie's parents in order to establish any possible connection between the singer and the attacker.
As investigations continue, police are looking into how the gunman was able to bring weapons undetected into the venue, which was manned by unarmed security personnel who checked bags and purses of people entering the building.
Ms Grimmie, 22, was shot at about 22:45 local time on Friday (10 June) while signing autographs at a merchandise table, backstage after a concert. Eyewitnesses reported hearing three shots as the gunman opened fire in front of 60 teenagers.
The singer's brother, Mark, tackled the gunman, who then killed himself. While bystanders were left shocked by the incident, no one else was hurt during the shooting. Police said that Mark Grimmie's courageous actions saved many other lives.
Ms Grimmie was taken to Orlando Regional Medical Centre in a critical condition. An eyewitness said she was bleeding from the head and being given chest compressions by paramedics Mail Online reports. At 2.45am her publicist issued a statement confirming The Voice singer had died from her injuries.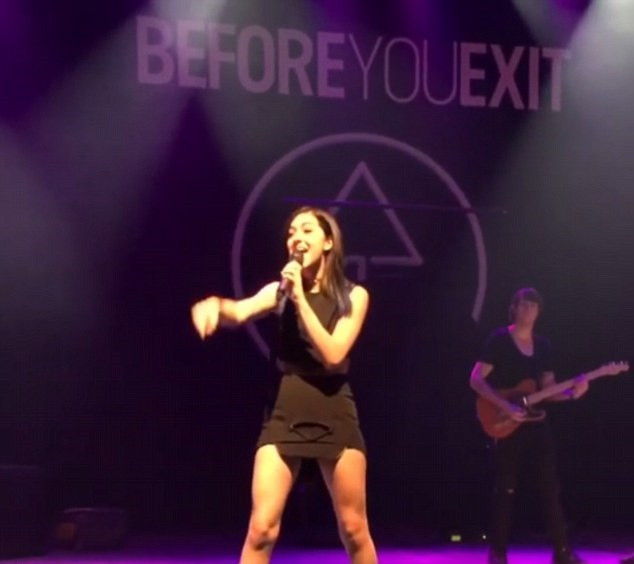 "It is with a heavy heart that we can confirm that Christina has passed and went home to be with the Lord. She was shot at her show in Orlando and, unfortunately, didn't survive the gunshot wounds," she said.
"We ask at this time that you respect the privacy of her family and friends in their time of mourning. If you'd like to give back to Christina's family in her memory, please consider donating to the families GoFundMe page in their time of need."