Game Of Thrones season 6 will return on HBO with episode 8 titled, No One, on Sunday (12 June) in the US. While it seems like the episode would centre Arya Stark, other lead characters are also expected to come into the limelight as the series nears its season finale.
Click here to login to HBO Go and watch the episode live online. The HBO Now website will also stream the episode from any web browser or computer, as long as you have an account.
However, even as there are numerous speculations regarding the upcoming episodes, a Reddit user has leaked some major spoilers regarding the twists fans can expect in episode 9 and 10 titled, Battle Of The Bastards and The Winds Of Winter, respectively. According to the user, the final two episodes will feature shocking deaths or major characters.
Until now fans believed that the titles of the pre-finale and finale episodes hinted at a war between Jon Snow and Ramsay Bolton. Another war seems to be brewing which would involve the White Walkers, as Ser Davos had warned Snow that "the deads" were coming.
The Reddit report, mentions that names of two major characters who could see their end on the show. Click here if you wish to know their names.
The official synopsis of the episode titled, No One, reads as follows:
While Jaime (Nikolaj Coster-Waldau) weighs his options, Cersei (Lena Headey) answers a request. Tyrion's (Peter Dinklage) plans bear fruit. Arya (Maisie Williams) faces a new test.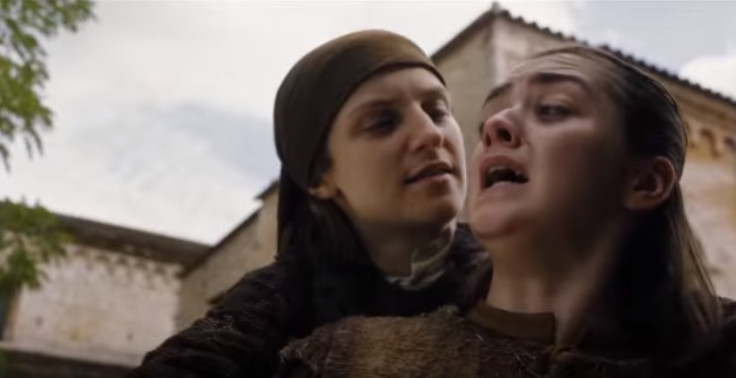 In the previous episode, Arya was badly wounded after the Waif stabbed her repeatedly and fans are now waiting to learn about her fate. Numerous fan theories about the youngest Stark daughter's chances of survival have surfaced in the past week relating the Waif's faceless talents and Jaqen H'ghar's test for the girls.
But a promo of the upcoming episode hints that the chances of survival are high for Maisie Williams' character and she may recover from her wounds. As Arya faces a difficult test in life, it remains to be seen how she will avenge her father's execution at the hands of the Lannisters.
Written by David Benioff & D B Weiss and directed by Mark Mylod, GOT season 6 episode 8 will air on air on Sunday at 9pm EST in the US.