Maternity care in England is not good enough, a parliamentary report has concluded.
The Public Accounts Committee has said too many stillbirths take place in hospitals up and down the country and the quality of care for mothers-to-be receive varies from trust to trust.
The damning report said maternity care cost around £2.6 billion in 2012-13, but that some £480 million, nearly a fifth of trusts' spending on maternity services, went on compensation for clinical negligence cover, equivalent to £700 per birth.
Although the report said a vast majority of women rated their care at NHS hospitals as excellent, the report said there was a national shortage of 2,300 midwives even though having a baby is the most common reason for admission to hospital in England.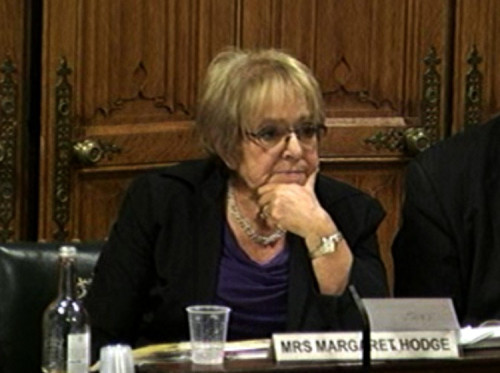 Margaret Hodge MP, chair of the Committee of Public Accounts, said the lack of staff was a concern.
She said: "The vast majority of women who use NHS services to have their babies have good experiences, but outcomes and performance could still be much better. Despite an overall increase in the number of midwives there is still a shortage of 2,300 that are required to meet current birth rates – a truly worrying figure.
"As things stand there is evidence that many maternity services are running at a loss, or at best breaking even, and that the available funding may be insufficient for trusts to employ enough midwives and consultants to provide high quality, safe care.
"Pressure on staff leads to low morale, and nearly one third of midwives with less than 10 years' work experience are intending to leave the profession within a year, an appalling waste of talent."
The committee found there was confusion around accountability and whether services were affordable.
It also highlighted that women like the idea of being able to choose where they give birth and urgently asked the NHS to address the variations in quality of care between hospital trusts.
Latest figures show that every day, 11 babies are stillborn and six babies die within 28 days of birth.
Una O'Brien, permanent secretary at the Department of Health, said at the committee's last meeting that every stillbirth was a tragedy.
Addressing MPs she said: "The difficult thing is to come to terms with the fact that a significant number of stillbirths occur in women who were originally identified as low risk. So the question is: how can we take the right action and the best action that helps to identify the women most at risk of stillbirth early on?
"One particular part of the country—the west midlands—has managed to bring the stillbirth rate below the national average over the past three years. I was very struck that the actions taken there show that you have to go at this in a very focused and systematic way."
She added the rate of stillbirths is 1.6 per 1,000 births in the best performing area and 7.8 per 1,000 births in the worst performing areas.
O'Brien added new guidance would lead to better assessments of women at risk of stillbirth.