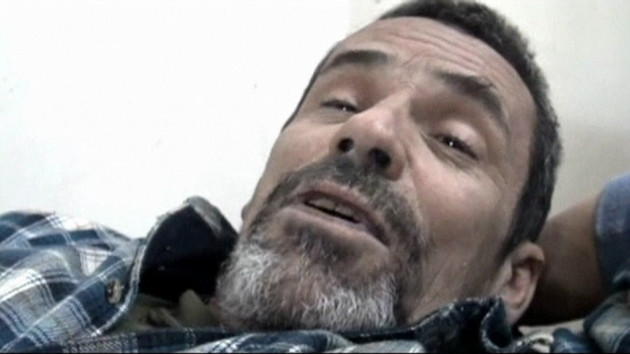 Claims that Sunday Times Photographer Paul Conroy has escaped the bombarded city of Homs have been refuted by journalists who claim its reporting will "risk lives".
Conroy and Edith Bouvier, a French correspondent for Le Figaro, were initially reported to have travelled safely out of Syria overnight, but Miles Amoore, the Sunday Times correspondent for Afghanistan, claimed the pair were still in the Baba Amr area.
"As far as our sources know they are still in Bab Amr. We are the best informed unit on the ground working for their release," he tweeted.
He continued to call for reporters to pull stories of Conroy's release, arguing that they represent dangerous misinformation and that Conroy's father, Les, was wrongly informed that the pair had been evacuated by the Syrian opposition.
As the reports continued to come in, he tweeted: "I give up. You have already risked lives. We can only prey [sic]"
Monica Garcia Prieto, a Spanish reporter based in Beirut, also called for restraint. She tweeted: "As far as we know, all of them are in BabaAmr. All the rest are rumours."
"All of them still in serious danger as the civilian population here. No more rumours please."
Both Conroy and Bouvier suffered leg injuries last week when their byuilding was hit with a bombardment that killed Sunday Times reporter Marie Colven and French photographer Remi Ochlik.
The pair refused evacuation by the Syrian Arab Red Crescent, of the International Committee of the Red Cross, last Friday as they would not leave their fellow reporter's bodies. Concerns had also been raised about connections between the Red Crescent and the regime.
The Red Crescent made a second bid to evacuate the pair on Monday night, which it is claimed came to nothing. The ICRC said a pregnant woman, her husband and a sick elderly woman had been taken out of the city. None of the western journalists were evacuated as they were concerned they would be detained by Syrian authorities