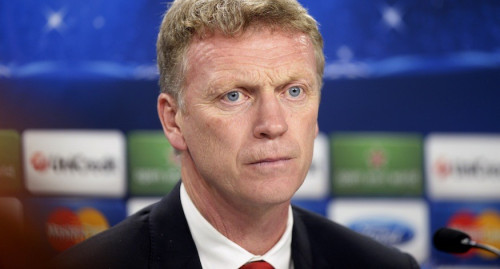 Former Manchester United player Paul Ince believes David Moyes must be given time for at least another year if the Glaswegian is to improvise on the Red Devils' poor performances on the field this season.
Since stepping on to the managerial post vacated by Sir Alex Ferguson, the 50-year-old has found it difficult to churn out regular match winning performances from his players which has seen the reigning English champions fall 15 points behind current leaders Chelsea in the Premier League table.
However, Ince believes the former Everton manager will have to replace at least seven or eight players in the current squad at Old Trafford along with the exits of experienced players like Nemanja Vidic and Patrice Evra, who have confirmed their departure at the end of the current campaign.
"I don't think you'll see the best of Man United and Moyes for another year or year and a half. He's got a lot of change to make, not just one, two or three people, which Sir Alex Ferguson would do. He's got seven or eight players to change in that team," Ince told talkSPORT.
"They have to give Moyes time to build that team. He has to change the whole team. Moyes has got a huge renovation job to do. He's going to lose probably a lot of players in the summer. Who knows what's going to happen with Wayne Rooney? Robin van Persie is going to be a year older," he added.
The 46-year-old former midfielder who also played for Liverpool during his playing days believes United are missing the leadership qualities of former skipper Roy Keane and have been unable to replace him with a suitable candidate.
"When you look at the team, they have never replaced Roy Keane. There are no leaders. It's a major problem. Chelsea have people like John Terry and Gary Cahill, proper leaders, Man United don't," Ince explained.
In attempts to bolster his squad during the mid-season transfer window, Moyes acquired Juan Mata from Chelsea for a club-record fee of £37.1m. However, the Scotsman then went on to claim that the Spaniard was just the beginning of the many players the club are going to sign in the upcoming transfer window.
Following the goalless draw in the league fixture against Arsenal at the Emirates Stadium last Wednesday, United are currently seventh in the league table with 42 points from 26 matches, 11 points behind fourth placed Liverpool.