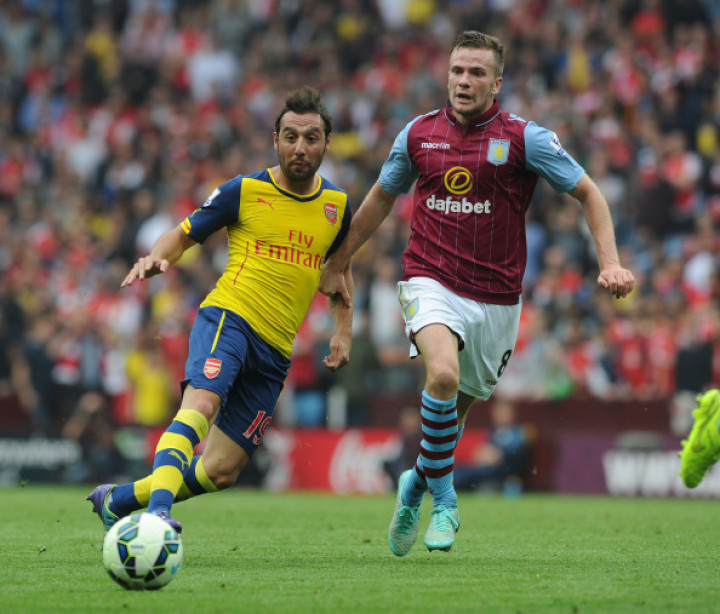 Aston Villa manager Paul Lambert has revealed his side has an option to buy Tom Cleverley in the January transfer window.
The England international joined Villa on a season-long loan from Manchester United on the final day of the transfer window. The midfielder's contract at Old Trafford runs out at the end of the season and the Red Devils have not handed him a new deal.
In the current situation, Cleverley could leave United on a free transfer next summer. Since joining Villa, the 25-year-old has impressed Lambert after starting in five league matches for the Villa Park outfit.
"We have an option on Tom. We have not gone into great detail but he has played well," Lambert explained.
"He was the one lad who was busy on Saturday [in Villa's 3-0 loss at Everton]. He has so much to offer. He's a good guy, a good pro and does everything [at a] high tempo, even when he trains."
"Whatever happens in January will happen, the option is there but we still have a couple of months to go."
"I just want him to play well here and enjoy it and that's what he is doing, which is half the battle. It's not been an easy start playing at a new club but come January we will see," Villa manager said.
Cleverley had earlier admitted that he was happy to be away from the negativity he received for his poor performance during the last season. United struggled in the previous campaign under the guidance of David Moyes and the English midfielder believes he alone is not responsible for their poor season.
"Last year at times it wasn't enjoyable and you play your best football when you're enjoying yourself. I certainly am enjoying myself now, so hopefully that can show for Villa on the pitch," Cleverley told the Telegraph.
"As a team, individually we weren't good enough last year. I'm not going to say I was a scapegoat because we all got criticism. That's not something I look back on. It has made me a stronger person. I am just looking forward now.
"Every footballer wants the best opportunity to play and I felt like it was here. I don't see this as a backward step at all. I see this as getting back to basics, playing every week and pushing from here," the midfielder said.