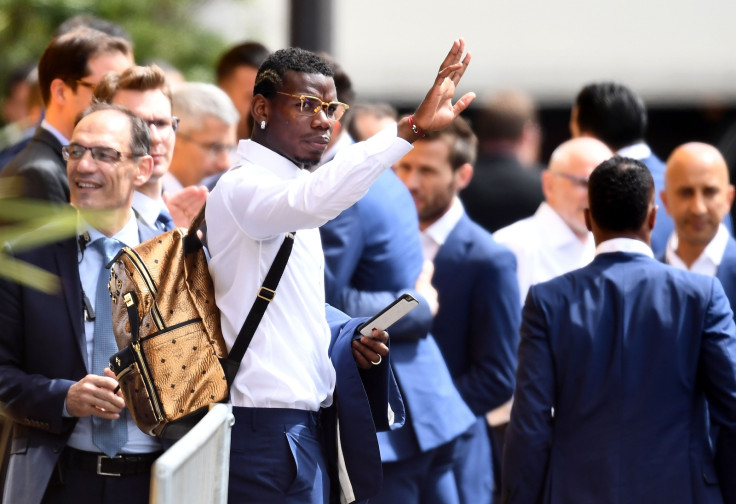 Phil Neville believes Manchester United would be justified in parting with a world record £100m ($131m) to sign Paul Pogba from Juventus, as reports suggest the deal is drawing close to completion. The future of the France international has been among the sagas of the summer transfer window, but the story is ready to reach a climax less than two weeks before the opening weekend of the campaign.
The Manchester Evening News understands that Pogba has completed his return to Old Trafford and will be unveiled following his return from holiday in the US, where he is currently recovering following the European Championship. Super-agent Mino Raiola is understood to have convinced Pogba to move back to England rather than switch to Real Madrid.
United are set to break their transfer record for the third time in the last 30 months and make Pogba the world's most expensive player, eclipsing Gareth Bale's £85m move to Real in 2013. The deal represents Jose Mourinho's fourth signing since his arrival at the club, and former defender Neville believes the astronomical fee is warranted.
"I think so," Neville told Sky Sports when asked about the fee for Pogba. "I think you are getting one of the best midfield players in the world. I think you are getting someone who is not going to dominate a game on the ball like a Xabi Alonso or a Paul Scholes but is going to go from box to box.
"His physicality is always something that has stood out. Even when he was younger at the academy at United, he was always bigger than everybody else, he was always quicker than everybody else, he was always more powerful. He will give the United midfield that power and that stature that I think they have missed for the last two or three seasons."
The deal would cap a remarkable U-turn from United, who allowed Pogba to leave the club on a free in 2012 only to sign him four years later for the biggest fee in football history. Mourinho has been confident of landing the 23-year-old throughout the club's pursuit of the player and admitted earlier this week he wanted the deal completed before the new Premier League season kicks off on 13 August.
"We are going to sign one more player that's for sure. I don't want to speak about Paul because he's a Juventus player and I don't like other managers to speak about my players and I don't speak about their players," Mourinho told BT Sport, according to the Manchester Evening News. "The reality is we're going to sign one more player, the market closes, as you know, 31 August. So, we have plenty of time to do that but I would like to do that before the Premier League starts."