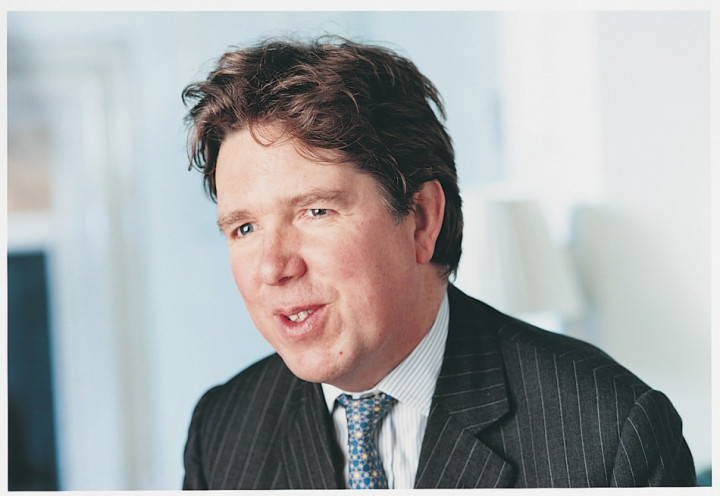 Paul Tucker, the deputy Bank of England governor, faces a grilling by MPs over his role in the Libor scandal, after a disclosed internal Barclays memo revealed a call between him and former chief executive Bob Diamond in which he appears to imply the bank should low-ball its rate submissions.
Diamond has already been hauled before the Treasury Select Committee, chaired by Andrew Tyrie MP, and Tucker request his own hearing to give his side of the story on the memo.
Tucker will face questioning by the committee on 9 July.
In anticipation of the hearing, International Business Times UK explores some of the key questions Tucker may face over the Diamond memo, which we republish in full below.
Bob Diamond and Paul Tucker call memo
File Note: Call to RED from Paul Tucker, Bank of England
Date: 29th October 2008
Further to our last call, Mr Tucker reiterated that he had received calls from a number of senior figures within Whitehall to question why Barclays was always towards the top end of Libor pricing.
His response was "you have to pay what you have to pay".
I asked if he could relay the reality, that not all banks were providing quotes at the levels that represented real transactions, his response "oh, that would be worse".
I explained again our market rate driven policy and that it had recently meant that we appeared in the top quartile and on occasion the top decile of the pricing.
Equally, I noted that we continued to see others in the market posting rates at levels that were not representative of where they would actually undertake business.
This latter point has on occasion pushed us higher than would otherwise appear to be the case.
In fact, we are not having to 'pay up' for money at all.
Mr Tucker stated the levels of calls he was receiving from Whitehall were 'senior' and that while he was certain we did not need advice, that it did not always need to be the case that we appeared as high as we have recently.
Questions for Paul Tucker
What was the intention of your phone call?
This question goes right to the heart of what Bob Diamond's memo actually meant. Tucker has to confirm what outcome he was hoping for from the phone call.
Diamond told MPs he did not regard it as an instruction for Barclays to lower its Libor submissions - but the memo implies the opposite.
Who else and at what banks did you have similar conversations?
We already know that other banks are under investigation on the same accusations of attempting to manipulate the Libor rate.
Barclays can't have been the only bank Tucker spoke to, especially given what Diamond told him about the fact that others were clearly misreporting their rates to Libor compilers.
Perhaps there are similar memos to Diamond's across the financial services sector.
How much was Mervyn King involved in these conversations and what did he know?
Tucker, as one of the favourites to take the governor Mervyn King's throne next year, is unlikely to want to land his boss in hot water - but he may not have a choice.
There is a big question, particularly if it becomes clear that Tucker was in fact suggesting Barclays low-ball its rate reporting, about how complicit King was.
If it emerges that this was the culture, attitude, or policy - official or unofficial - then King's credibility will be seriously undermined.
It also won't bode well for when the Bank of England takes up the position of sole financial regulator again, as is in the government's banking reform legislation.
Who were the 'senior Whitehall officials' cited in Diamond's memo?
This is a question that Tucker will find very difficult to dodge. Diamond's memo makes it clear that Tucker was under pressure from the Treasury to get Libor down and refers to senior Whitehall officials.
When Diamond was asked by MPs who he thought these officials were, he claimed not to know. When pressed on if he thought they were ministers or officials, he said government officials - though he later referred to ministers.
Tucker is the man to clarify exactly who in Labour's government was giving such instructions to the Bank of England.
He is unlikely to get away with the classic Murdoch response of "I don't recall that" and could name and shame those responsible.
How much pressure were you under from government to encourage banks to lower their Libor submission rates?
The obvious follow on for when we find out who was applying the pressure...
How much contact between Tucker and the government was there over this issue, what was said, how was it said, when did the communication start - all of this needs answering.
What was said in the call before the one mentioned in the memo?
"Further to our last call," it says right at the start of the Diamond memo.
What call? Tucker should be able to take MPs through the contents of the call before the call, to add more clarity to the subject and nature of the communication between himself and Diamond.
What was the 'advice' you didn't think Barclays needed?
One of the ambiguous references in the Diamond memo is to "advice" that Tucker supposedly said Barclays doesn't need re: its Libor submissions, but that "it did not always need to be the case that we appeared as high as we have recently".
Some have taken this as an implicit direction to Barclays to submit lower rates.
A "nod and a wink", as Treasury committee chairman Tyrie suggested?
Tucker must tell us what this mystery unneeded advice is.
When did you first become aware that banks were attempting to manipulate Libor rates?
It took until the Financial Services Authority (FSA) concluded its investigation into attempted rate-fixing at Barclays for the Libor issues to come to the fore.
Tucker must tell us how and when he first became aware of Libor manipulation and when he sounded the alarm - at Barclays or anywhere else.
If he has known about these allegations for some time, as the Diamond memo would suggest, then he must answer why he did not publicly raise the alarm as soon as he knew there was a problem.
How often are you briefed on anomalies in Libor submissions?
This is a key question about the way the Libor system operates, with a view to reform. If the Bank of England is not told about anomalies, then who is?
If they are briefed about anomalies, then what did Tucker do to explore the reasons for those.
In the push for greater market transparency after the credit crisis of 2008, why do you believe that Libor submissions were allowed to continue in this anachronistic manner?
If Tucker did know about the problems within the Libor system, then he must say why more hasn't been done to change it since and if any discussions on this topic have taken place within the Bank.
Will the BoE, in its new capacity as financial market regulator, push for transparent, transactional Libor submissions in future?
Keeping one eye on the regulatory future and another on questions swirling around the Bank's role in the Libor scandal, MPs will be keen to know what will be done to ensure change is brought about and to prevent this type of behaviour.