FBI officials are searching the home of Paula Broadwell, the woman with whom former CIA director David Petraeus had an extramarital affair.
Agents arrived at the Broadwell home, all carrying briefcases, plastic tubs and cardboard boxes, shortly before 21:00 local time (02:00 GMT) and the search was going on even after two hours. It was not clear whether Broadwell or any of her family members were at the home.
Though the FBI spokeswoman in Charlotte Shelley Lynch confirmed the search, she did not divulge further details.
According to a WSOC-TV report, Broadwell and her family have decided to keep a low profile in the wake of the latest developments.
"She said the family is together and that they're doing OK and that they're at an undisclosed place," said neighbour Ed Williams.
"She's not attempting to defend herself. And it's not because of guilt. It's because she's afraid, like I would be, that anything she says can be twisted and used against her," said veteran David Bixler.
The FBI began the investigation as a suspected cyber-harassment case between Broadwell and another friend of Petraeus, Jill Kelley. The agency tracked the threatening messages, which Kelley complained of, to Broadwell.
However, there was no suggestion that Kelley, a Tampa resident and a married socialite, had an affair with the former CIA director.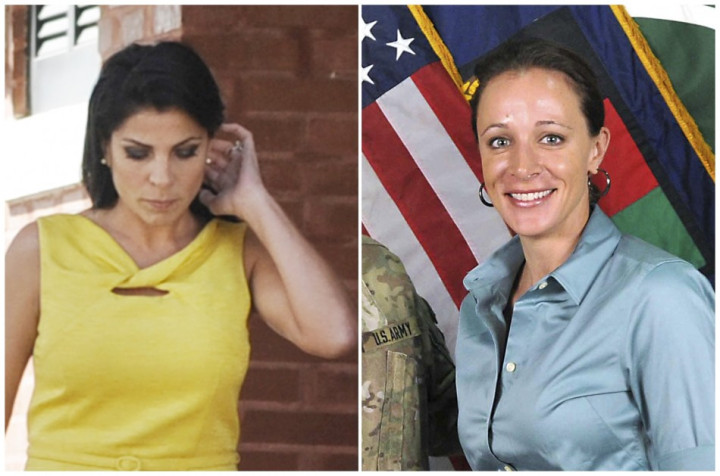 The agency maintained that they withheld the findings on Petraeus's extramarital affair and the exchange of mails from the White House and law makers because they considered it as a criminal investigation into possible violation of any federal cyber-harassment statutes, which never turn up as an intelligence probe. Moreover, Petraeus never was the focus of the investigation since the evidence did not suggest violation of any law by him.
Petraeus himself acknowledged his behavior a "colossal mistake."
Both Petraeus and Broadwell were careful in their affair that they left the messages in the draft folder of their private email accounts allowing each other to access it instead of sending them, according to an Associated Press report.
Though classified documents were found in Broadwell's computer, Petraeus told the investigators that he had never given out classified information to Broadwell.
The investigation into Broadwell's home suggests the investigators are taking the probe into a much larger level. Since adultery is illegal under military law, Petraeus will be in more trouble, if evidences crop up indicating the affair started before he left army. He may even have to face military prosecution.
Petraeus became the CIA director in September 2011 after spending over 37 years in army.