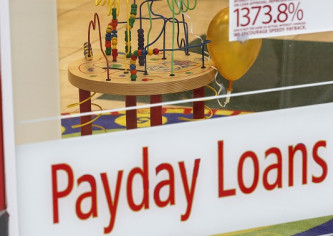 Pay day lender First Financial has been hit with a £175,000 penalty by the Information Commissioner's Office for sending millions of unlawful spam texts.
The Privacy and Electronic Communications Regulations (PECR), which govern electronic marketing, require organisations to have an individual's consent before sending marketing messages by text.
But an investigation discovered that First Financial was responsible for sending millions of unlawful spam texts.
The penalty comes after 4,031 complaints were made against messages sent from numbers which the ICO found to belong to First Financial.
"People are fed up with this menace and they are not willing to be bombarded with nuisance calls and text messages at all times of the day trying to get them to sign up to high interest loans," said Simon Entwisle, director of operations at the ICO.
He added: "The fact that this individual tried to distance himself from the unlawful activities of his company shows the kind of individuals we're dealing with here."
The ICO said the spam texts were sent using un-registered SIM cards, which is a common method used to avoid detection.
But the content of the message was similar on each occasion and referred recipients to a website belonging to firstpaydayloanuk.co.uk, which is a trading name used by First Financial.
The penalty comes after the company's former sole director, Hamed Shabani, was prosecuted in October 2013 after he failed to notify First Financial's processing of personal information with the ICO - a legal requirement under the Data Protection Act.
Shabani was fined £1,180 despite trying to claim he had no affiliation with the company.
Anyone who receives an unsolicited text message should avoid replying and report the message using the survey available on the ICO website.
The ICO said more than 200,000 responses have been sent in since the survey was setup early last year and the information provided is being used to help identify those companies responsible.