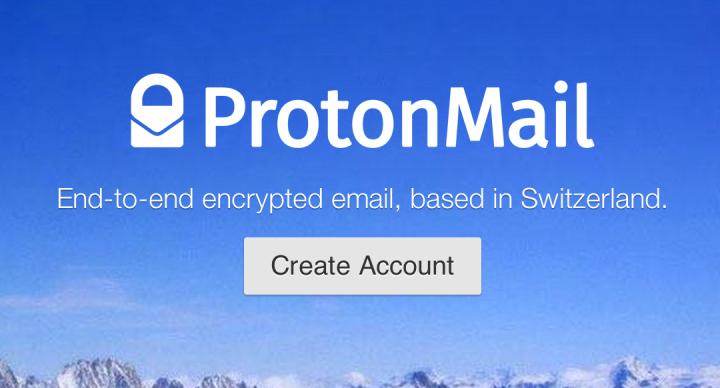 Update (6.01pm 1/7/2014):

PayPal has just issued the following statement about the freezing of ProtonMail's account:
PayPal recently made changes to the way it handled accounts of people who were using crowdfunding sites to support their ideas. In response to customer feedback we established a streamlined process to specifically support crowdfunding campaigns. This process involves engaging crowdfunding campaign owners early on to clearly understand their campaign goals and help them ensure their campaigns are compliant with our policies and government regulations.

In the case of ProtonMail, a technical problem this week resulted in PayPal applying restrictions to the account. We have contacted ProtonMail today to solve this and can confirm that ProtonMail is able to receive or send funds through PayPal again. We are sorry for any inconvenience caused.
Original story (published 3.51pm 1/7/2014):
---
The PayPal account for an encrypted email service called ProtonMail - jointly created by scientists at CERN and MIT - has been frozen without warning over potential legal issues.
PayPal has not spoken officially about why it has frozen the account but the action has drawn the ire of hundreds of people online, with the story making the front page of Reddit and the vast majority of the almost 500 comments are not complimentary towards PayPal.
Having started a crowd-funding campaign on 17 June, ProtonMail has already raised almost three times its initial goal of $100,000, but on Monday the people behind the campaign received an email and telephone call from PayPal notifying them that their account has been restricted pending further review, leaving the group without the ability to send or receive funds.
"No attempt was made by PayPal to contact us before freezing our account, and no notice was given," the group said it a blog post.
"Like many others, we have all heard the PayPal horror stories, but didn't actually think it would happen to us on our campaign since PayPal promised, very recently, to improve their policies. Unfortunately, it seems those were hollow promises as ProtonMail is now the latest in a long string of crowd-funding campaigns to be hit with account freezes," Andy Yen from ProtonMail said.
Is ProtonMail legal?
IBTimes UK contacted PayPal for a comment on the situation but at the time of publication the company had not responded.
Indiegogo, the crowd-funding platform on which the campaign is running, said it was looking into the matter.
While officially PayPal has said nothing about the reason for freezing ProtonMail's account, the representative speaking to the the group on Monday asked whether "ProtonMail is legal and if we have government approval to encrypt emails."
It is unclear which government the representative was speaking about, but one of the main selling points of ProtonMail is the fact its email servers are hosted in Switzerland, outside of Us or EU jurisdiction meaning "all user data is protected by strict Swiss privacy laws."
Spying
ProtonMail is an end-to-end encrypted email service which is a response by the scientists at CERN and MIT to the revelations of the past 12 months related to widespread governmental spying on all types of communications online.
"We believe that privacy is a fundamental human right that must be protected at any cost. The advent of the internet has now made all of us more vulnerable to mass surveillance than at any other point in human history. The disappearance of online privacy is a very dangerous trend as in many ways privacy and freedom go hand in hand," the group's campaign site says.
End-to-end encryption is something many security experts have been advocating for some time but most implementations so far have been either expensive or too complex to use.
Earlier this year Google announced that it was working on implementing end-to-end encryption for its Gmail product using the well-known encryption standard PGP (Pretty Good Privacy).