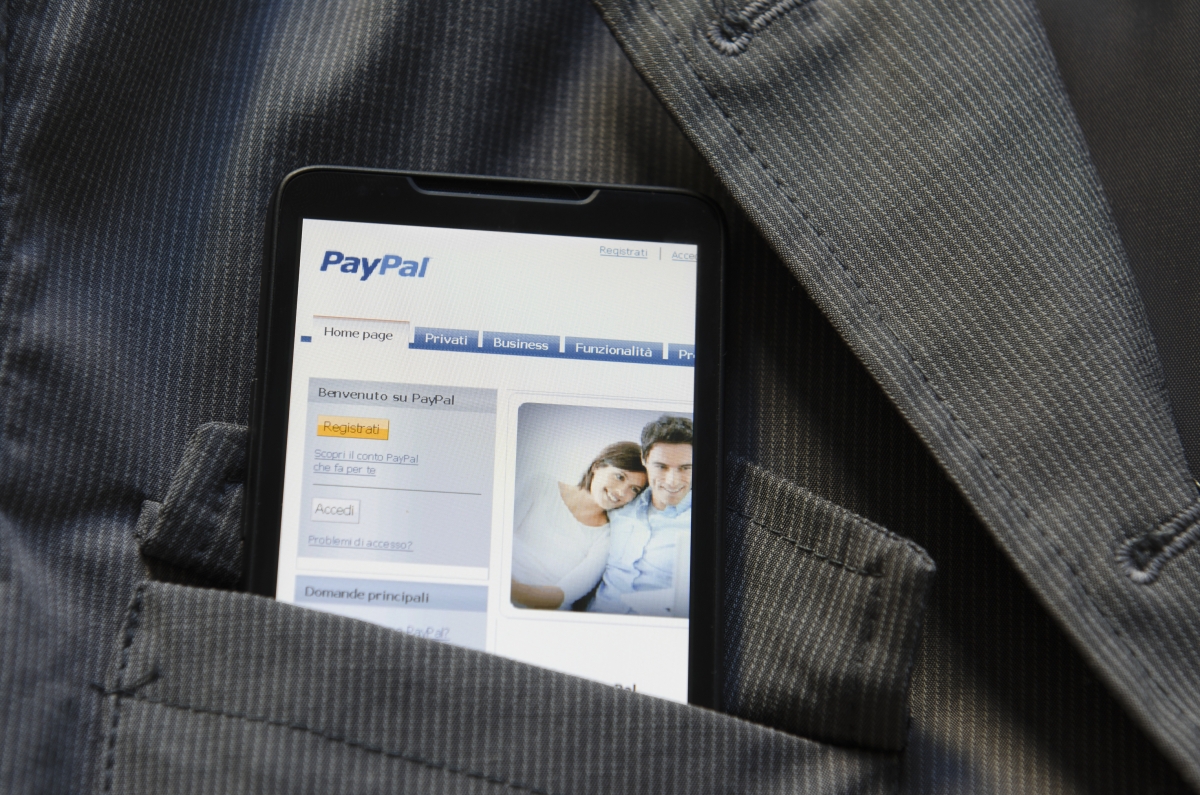 A UK startup has reported PayPal to the Financial Conduct Authority (FCA) after the online payments processing service put £44,000 ($63,000) in funds on hold without explanation.
The case follows news that PayPal is to settle a five-year-long class action lawsuit in the US over improper fund holdings and account suspensions occurring between 19 April 2006 and 5 November 2015.
When Julian Hearn, the CEO and founder of Huel (a nutritious liquid meals startup based in Buckinghamshire), logged into his PayPal account on 21 January, he was surprised to see that £1,000 in customer transactions were listed as "pending", rather than being paid into his account.
As the days went by, Hearn became increasingly more bemused as the amount continued to increase steadily until £44,000 was being held by the service in less than a week, and he had still received no communication at all from PayPal to explain why the funds were being denied to him.
PayPal said it would hold the funds for 90 days as an anti-fraud measure
Three days after the holds began, Hearn began calling PayPal customer service, but it took him three phone calls and speaking to nine different customer service reps before he was finally told what the problem was – PayPal was withholding the funds because they feared that the sudden spike in financial transactions was due to fraud, and it would take 90 days before the service could complete its review of Hearn's case.
"They said we're withholding your money because you've experienced a spike in traffic. I said it was ridiculous. I need that money to buy new stock, because I just sold a lot of stock. They froze our money because they've seen a spike in our sales. They should be helping us, not penalising us for being successful," Hearn told IBTimes UK, stressing that his account was four-years-old, and that Huel had been trading since June 2015.
"Luckily we've got enough money to survive on, but it's so anti-business. The fact they're holding onto your money for anti-fraud – if they think you are a fraudster, they should be shutting your business down straight away. It's bonkers. To wait 90 days to investigate someone for fraud, that's not good for their customers, surely."
PayPal requires companies to build up rolling reserves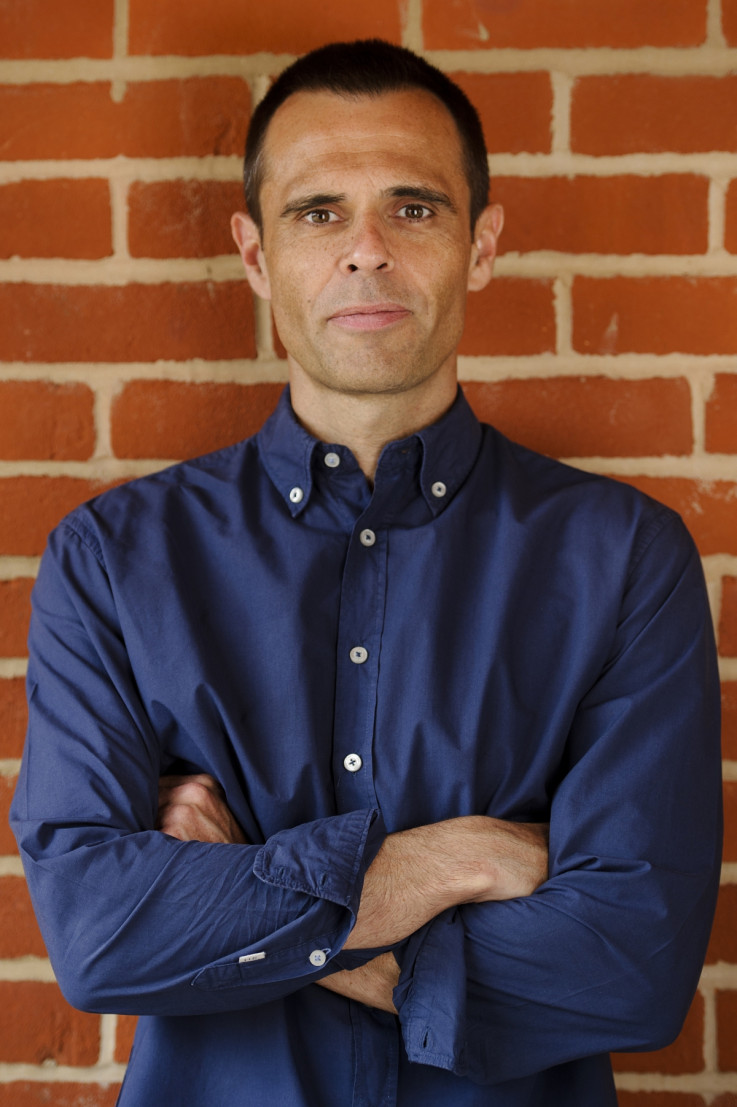 Julian Hearn, CEO and founder of Huel
Huel
Undeterred, Hearn continued to complain to PayPal and even posted on their Facebook page. Eventually, a contact gave him the email address of PayPal UK's managing director Cameron Mclean.
Less than a day later on 29 January, he received a reply via email from PayPal's Office of Executive Escalation: "We have completed our review of your account and your account activity, and agree that the current level of reserve is excessive and not in line with the level of risk presented by your business. Taking this into account we have made the decision to adjust the reserves that are in place."
PayPal also told Hearn that it would be increasing his "exit limit threshold" and adjusting his "rolling reserve" to 20% held over 30 days, and placing a "jumpstart reserve of $20,000 (£15,000)" that would be eligible for removal once Hearn's rolling reserve balance had built up.
As of 1 February, Hearn says that £17,000 has now been released by PayPal, but £27,000 is still being held, and of course, Huel is continuing to receive transactions daily from customers that are piling up on top of the money still being held. According to PayPal's UK website, rolling reserves are where PayPal holds back a certain percentage of each transaction received every day and only releases the amount 91 days later.
Sadly, Hearn's case is not an isolated one – numerous other UK startups posted in a closed Facebook group that they had similar experiences with PayPal and were told that holds were placed on their accounts if their sales spiked by between 60-100%. It has taken up to six months in some cases for funds to be released.
"They did the same to me due to an increase in sales. Through persistence I eventually got someone who would listen and helped me a little at PayPal but it was hundreds of calls, emails and frustrating... I never want to deal with PayPal again. They are horrendous," Vanessa Lenssen, CEO and founder of learning holidays firm GoLearnTo wrote on Facebook.
But what about interest?
"I asked them, 'Will you give me interest on the money you held?' but there has been no answer. They have no legitimate reason to hold my money and earn interest. They are ethically obliged to give me that interest. It looks like they're doing this deliberately to make money off people," said Hearn, who is also still trying to understand how much of a rolling reserve he needs to build up.
"I just want PayPal to change their policy. We're lucky, we can swallow this, but there are lots of businesses trying to get off the ground, this could cause them to go bust."
Hearn says he has reported PayPal to the FCA, and was told that although the watchdog will look into the matter, he is advised to also complain to the regulator in Luxembourg, where PayPal is based.
In the US, PayPal has agreed to settle a class action lawsuit dating back to 2011 accusing the service of improperly placing holds or reserves on accounts, or suspending accounts. PayPal has also had to agree to alter its User Agreement terms and will disclose how it deals with fraud and risk, plus change how it deal with requests for information, and it will have to disclose to users why holds, reserves or limitations have been put on PayPal accounts, as long as the disclosure does not jeopardise PayPal's security requirements.
A spokesperson for PayPal UK told IBTimes UK: "PayPal is the most widely used and trusted digital wallet in the world and PayPal's aim is always to strike a balance between the interests of the buyer and the seller. This means that both buyers and sellers can be confident when using PayPal. We take many factors into account when deciding whether to place funds on hold on an account, such as past sales history, a sudden spike in payments and the financial strength of the merchant in relation to the financial exposure.
"We know we don't get it right all of the time and continue to invest in customer service and the latest technology to help spot problems before they happen. We appreciate that in certain circumstances this can inconvenience merchants but our methods of mitigating the risk to both PayPal and its customers compare favourably with other payment companies and banks. For the vast majority of the more than 12 million transactions PayPal processes every day, the payment happens without incident and our customers have access to their funds immediately."
Have you been affected by PayPal placing a hold your business' funds or suspending your account? Please comment below or contact us via email.
UPDATE [3pm GMT, 2 Feb 2016]: The story has been updated to include a statement from PayPal UK in response to the Huel case.