PayPal advert criticised for 'ruining Christmas' by suggesting Santa Claus isn't real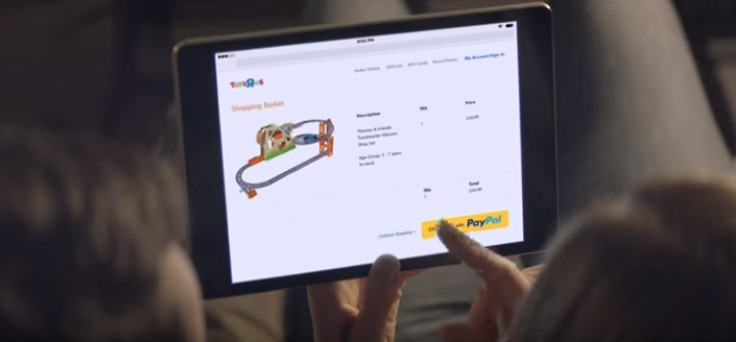 The advertising watchdog has received more than 200 complaints from viewers angry that a PayPal advert suggests Santa Claus does not exist. The ad, which was broadcast during ITV's The X Factor on 1 November, shows two brothers trying to catch their parents bringing home Christmas presents.
The children believe they will not be getting any presents this year as they have not seen mum and dad go shopping for them. However, on Christmas morning the brothers see their presents under the tree because their parents used the online money transfer service to pay for them all.
The ad, which was created by the agency Crispin + Porter Bogusky, was criticised for "ruining Christmas" by suggesting Santa is not the person who delivers children's presents. The Advertising Standards Authority confirmed it had received 233 complaints about the ad and was currently assessing whether there were grounds for an investigation.
In response to the critical feedback, PayPal has confirmed it will no longer show the advertisement before the 9pm watershed so there was a better chance that younger children would not see it.
"We just want to take a moment to say we're sorry that some people have been upset by our new UK Christmas TV advert," a PayPal spokeswoman said. "Our ad aims to take a fun look at those Christmas presents kids know come from their parents, and not in any way say Father Christmas doesn't also deliver presents to them.
"We're making arrangements that as soon as TV channels will allow, our commercial will run only after 9pm, the watershed, after which it is assumed that younger children will not be watching TV. We want every child to experience the magic of Christmas."
© Copyright IBTimes 2023. All rights reserved.