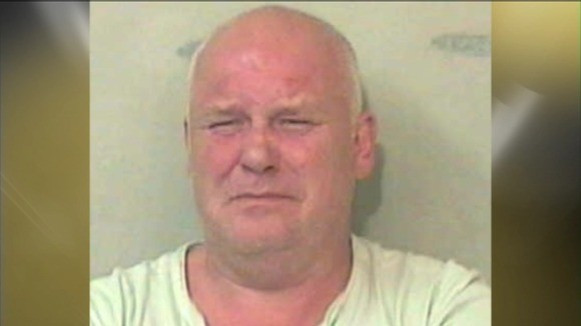 Essex Police has been criticised for a series of failures which resulted in a man murdering his former girlfriend and their two-year-old daughter.
The Independent Police Complaints Commission blamed "failing systems" within the force over the two years leading up to the murders of Christine Chambers, 38, and Shania, two, by David Oakes.
Looking into the period leading up to the killings, in June 2011, the IPCC found that officers had been called at least six times to disturbances at the family home.
The watchdog said the force failed to acknowledge the pattern of behaviour despite "a backdrop of 16 incidents and ongoing child custody proceedings".
On the day of the double killings, 50-year-old Oakes, high on a cocktail of alcohol and cocaine, let himself into their house despite being under a non-molestation order that banned him from being within 100 metres of the property. He was armed with an axe, a double-barrelled shotgun and petrol.
He assaulted Chambers over several hours before killing her and Shania. Chambers' other daughter, aged 10, escaped by jumping out of a bedrrom window and running to the house of her father, Ian Flitt. Oakes shot himself in a failed suicide bid and is serving a whole life sentence for the murders.
The IPCC investigation unravelled a series of missed opportunities that could have prevented the murders.
"There was a failure by police to recognise any pattern or connection between the events being reported and, in particular, there was a failure to identify or act upon the evident escalation in the number of Ms Chambers' calls to the police during the two months prior to the murders - at a time when officers had been told her relationship with David Oakes had ended," read the IPCC report.
It concluded that the officers had not considered that it was Chambers's fear of Oakes and his violent outbursts, that caused her not to pursue official complaints.
"Important information about David Oakes' violence towards Christine was known to agencies involved in the child custody proceedings, but either not known by police or not taken sufficiently into account in their risk assessments," the IPCC added.
"There was little focus by police on Mr Oakes himself and inadequate action taken to arrest him at the earliest opportunity, when reports were made of him breaching a non-molestation order.
"Despite constant warnings to Essex Police, specialist domestic abuse investigation teams were poorly resourced, and there remained a substantial backlog in inputting domestic violence forms on the force intelligence system."
The IPCC said that the case should have been dealt with by a multi-agency risk assessment conference, but was not referred to one, as information was not shared properly.
Shocking crime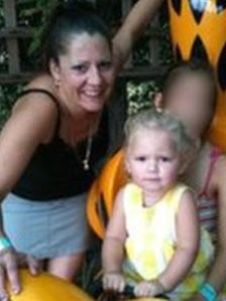 The IPCC report was met by an apology from Essex Police, which said it accepted the findings and would strengthen its response to domestic abuse.
IPCC commissioner Rachel Cerfontyne said: "The deaths of Christine and Shania Chambers was shocking to us all. It is impossible to say with any certainty whether if individual officers or the force had done things differently Ms Chambers and Shania would still be alive today.
"While individual police officers could and should have done things better, this is not essentially a failure of individuals, but a failure of systems
"The investigation identified a lack of adequate training, insufficient resources allocated to domestic violence cases, and poor oversight."
Cerfontyne highlighted the fact that many women in abusive relationships were reluctant to pursue criminal proceedings against partners out of fear they would attract greater violence.
"Undoubtedly this poses significant challenges for the police and other agencies but it is essential in these situations that all possible is done to protect the victims and their children."
Flitt told the BBC: "I feel completely let down. Had police dealt with it earlier none of this would've happened.
"At least the truth has come out. It's what I've been saying all along. I'm just worried that the police still haven't learnt their lessons."