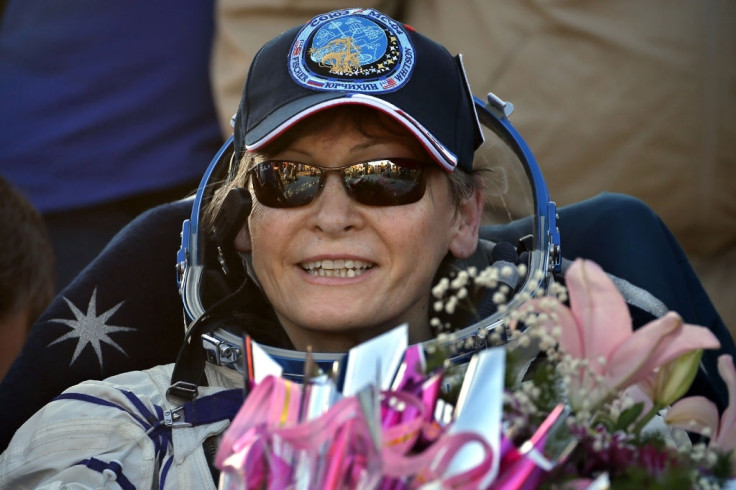 Nasa astronaut Peggy Whitson is back on Earth after spending 288 days in space. The female astronaut returned home along with Nasa companion Jack Fischer and Russia's Fyodor Yurchikhin on Saturday, 2 September.
The astronauts checked out of the space station on the Soyuz spacecraft hours earlier and landed safely in Kazakhstan shortly after sunrise, around 9:21 pm in the US.
Whitson has completed a total of 665 days in space throughout her career. The figure exceeds that of any other American or woman worldwide.
"I love working up here. It's one of the most gratifying jobs I've ever had," Whitson, who is a biochemist, said during an in-flight interview on Monday.
"I feel great," she added.
Meanwhile, Yurchikhin has completed a whopping 673 days in total, taking the 7th spot on the all-time space endurance list (Whitson is at 8th). Fischer is coming home after 136 days in space.
Whitson, aged 57, is also the world's oldest and most experienced female spacewalker with a total of 10 spacewalks. She is the only woman astronaut to command ISS twice.
Two crewmates who had gone to the ISS with Whitson in November returned to Earth three months ago but she stayed aboard to fill a vacancy after Russia reduced its station staff from three to two cosmonauts, Reuters reported.
During her stay, the duo from Nasa "contributed to hundreds of experiments in biology, biotechnology, physical science and Earth science". Whitson took the lead in conducting experiments with human stem cells, blood samples and also grew crops of Chinese cabbage, according to her Facebook page.
The station will now be commanded by Randy Bresnik, who noted they are losing four years and two weeks of spaceflight experience with the departure of Whitson, Yurchikhin, and Fischer.
"We are in your debt for the supreme dedication that you guys have to the human mission of exploration," Bresnik told them before their departure. He also praised Whitson for her efforts, calling her the "American space ninja".
The space station posted a series of Tweets as the trio landed on Earth: