Record-breaking astronaut Peggy Whitson is set to become the oldest woman in space after blasting-off towards the International Space Station (ISS), aged 56. The trip marks her third mission to the ISS, 14 years after she boarded Expedition 5.
The Iowa-born NASA veteran will turn 57-years-old while on the expedition, making her the oldest woman in space. She already holds the record for the longest time spent in space by a woman and becomes the first woman to have commanded the ISS.
Whitson, an academic who began working with NASA in 1989, blasted off from the Baikonur cosmodrome in Kazakhstan on Friday 17 November. She will travel on a Soyuz rocket with Russian cosmonaut Oleg Novitsky and French newcomer Thomas Pesquet. Her most recent trip came in 2007, when she completed a spacewalk to fix one of the station's solar wings, report NBC News.
The trio are expected to arrive at the space station, that flies about 250 miles (420km) above the Earth, on Saturday 19 November – joining an American and two Russians astronauts already there. Whitson has been based in Kazakhstan since 1 November as the team prepare to carry out a range of scientific investigations until May 2017.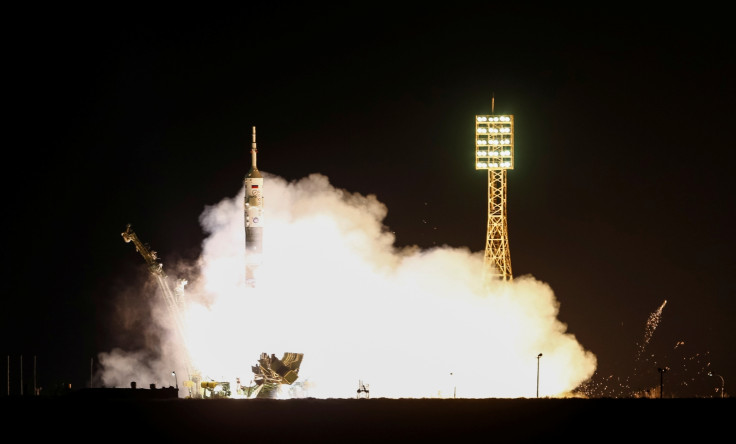 Born on a farm in rural Iowa, near Mount Ayr, Whitson worked hard to make her dream of space exploration a reality – even selling chickens from her holding to save money for a pilot's license. She holds an advanced degree in biochemistry and served on several prominent medical science and research positions at NASA before her first flight.
She is set to break another record when she takes charge of the orbiting lab on the ISS for a second time in February next year. By the time Expedition 51 finishes she will have spent more time in space than any other US astronaut.
The current record for the time spent in space by a US citizen is 534 days, set by Jeff Williams, who returned to earth on 6 September this year. Whitson told a news conference on Friday: "The most important thing about the station is the friendships and the work we accomplish there."