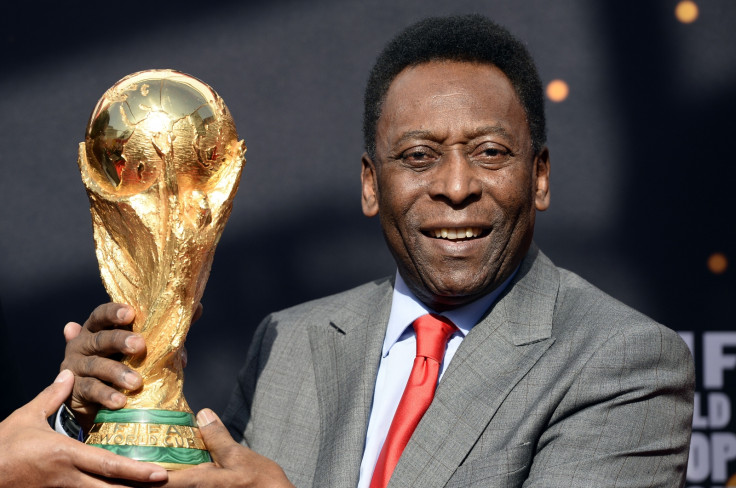 Football legend Pele, who is the only player in history to have won the World Cup thrice, is auctioning off some of his most prized possessions. And here's the ultimate chance to own of one of his medals.
The former Brazil football icon, is putting up his personal collection of awards and memorabilia, including his replica of the Jules Rimet Trophy, the football boots he wore in the movie Escape To Victory, and his 1977 North American Soccer League championship ring.
A total of 2000 collectables, dating back to the start of his career with Santos FC in 1956, will be auctioned by Beverly Hills-based Julien's Auctions in London from 7 to 9 June. "Having donated a significant portion of my collection to the city of Santos, I have decided to allow fans and collectors to own a piece of my history as well," Pele, who was born in Edson Arantes do Nascimento, said.
"I hope they treasure these artefacts and share my story with their children and generations to come. I will also be donating a portion of the proceeds from the auction to Pequeno Principe, the largest paediatric hospital in Brazil."
Considering the 75-year-old plans to donate part of the proceeds, it is possible that the former football star is not simply looking to improve his finances. "It was a difficult decision to make but it takes a lot to properly care for these artefacts. I felt I could do much more good by sharing these items with the world, as well as helping the causes that are important to me," he explained the reason behind the sale.
Online bidding will also be available, giving fans around the world a chance to own a piece of football history.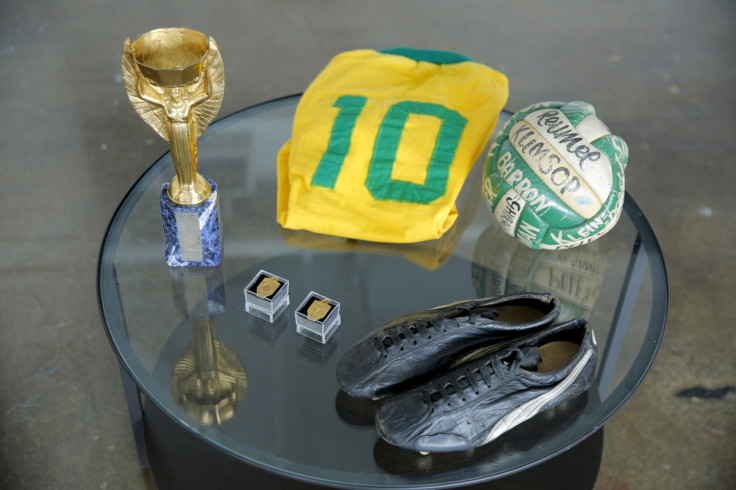 Meanwhile, Martin Nolan, executive director at Julien's Auctions has estimated that this might be the biggest sports auction of all time and will probably bring in £1.5m ($2.1m) to £5m. "It is just phenomenal to see such a vast collection from one man in one room," he said.
The copy of the Jules Rimet Trophy is estimate to fetch between £280,000 and 410,000; the three World Cup medals will probably go for £140,000 each; and the ball he used to score his 1,000th goal should net in £40,000.
Lower-priced items on the list include Pelé's Brazilian number 10 jersey that he wore for a match to mark his 50th birthday in Milan. It is expected to sell for between £1,400 and £2,800.