Pellegrini Blames Referee After Defeat Against Liverpool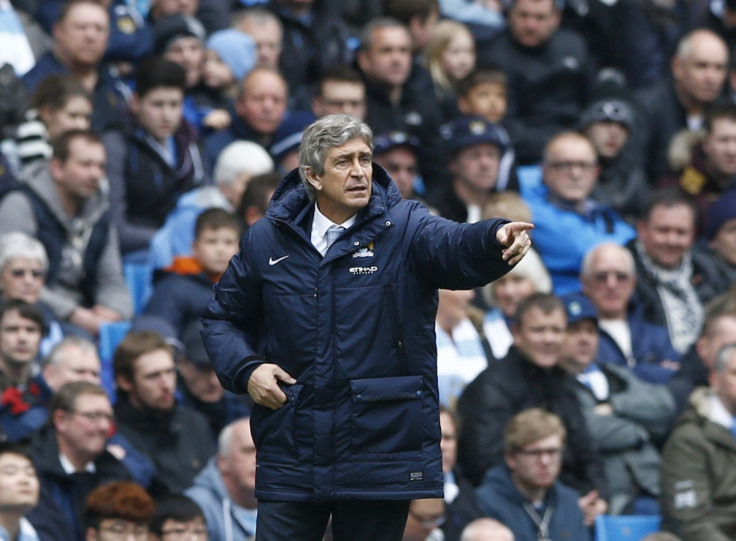 Manuel Pellegrini has blamed the referee for his failure to award Manchester City a penalty, which allowed the Reds to win the crucial fixture 3-2 and strengthen their position at the top of the league table.
Martin Skrtel, who scored the second goal, appeared to have handled the ball in the penalty box, an event which was waived away by referee Mark Clattenburg.
The score was 2-2 at that point and a goal there would have tilted the tide in City's favour who were on the up as the game entered the closing stages.
City missed a very good chance through David Silva, as the Spaniard failed to connect from a through ball by Sergio Aguero. The playmaker slid in front of an open goal but the ball went agonisingly wide as Liverpool scored minutes later from a mistake by Vincent Kompany.
The City captain miskicked the ball as it fell in the path of Philippe Coutinho, who slammed it past Joe Hart to score the winner.
The win leaves Liverpool two points ahead of Chelsea and seven points ahead of City, who have two games in hand.
"It's disappointing because we lost a game that we didn't deserve to. We played very well, especially the second half and the last 15 minutes of the first half," Pellegrini told Sky Sports.
"We had clear chances to score but football is made from good things and mistakes and we made a mistake and they won the game.
"They started very well, they scored a goal and after a corner they scored the second. It's easier when you're playing at home and you have gone two goals in front. Of course it's more easier to play with calm.
"After that we rearranged it and we finished the last 15 minutes of the first half with two clear chances. In the second half there was just one team on the pitch. We scored two goals, we had two or three clear chances to score [more goals].
"There was also a clear penalty. It totally hit his [Skrtel's] hand, very clearly, but we made the mistake on the third goal and they finished up winning the game," he concluded.
© Copyright IBTimes 2023. All rights reserved.