Penguins on parade: Keepers count the animals during London Zoo's annual stocktake
Keepers at ZSL London Zoo, armed with clipboards, calculators and cameras, have welcomed in the New Year with the annual animal stocktake. Every year, the zoo's staff face the challenging task of tallying up every mammal, bird, reptile, fish and invertebrate from among more than 750 species.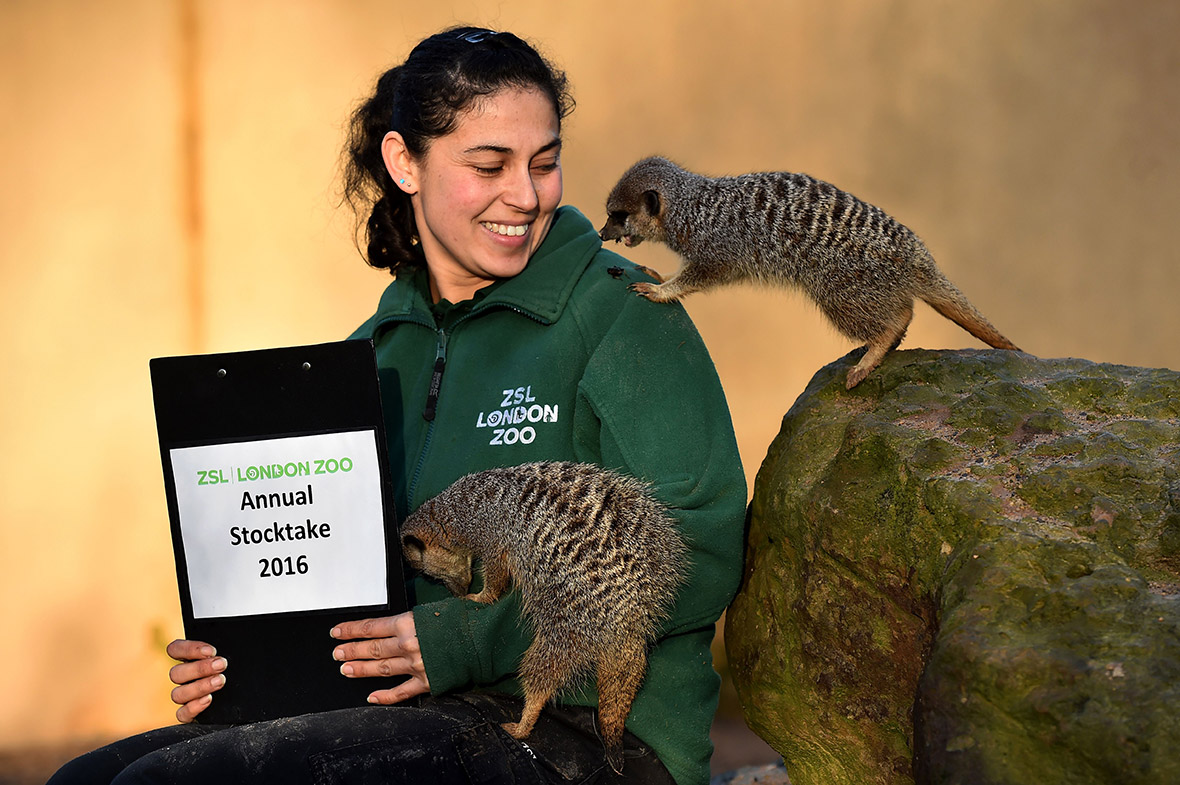 While for some animals the keepers' task is as simple as "one, two, three", imaginative tactics sometimes have to be used to ensure every creature is accounted for. Aquarium keepers take a photo of the tanks and use still images to avoid counting the same fish twice, while at Penguin Beach keepers wait for the birds to line up at feeding time to do their headcount.
Zookeeper Collette Gibbings had the unenviable task of tallying up 400 moon jellyfish – all of which were constantly on the move. Jessica Jones had to contend with some very nosey llamas while noting down the animals in her care and zookeeper Marcel McKinley took note of the zoo's lively troop of 13 ring-tail lemurs as they enjoyed their breakfast.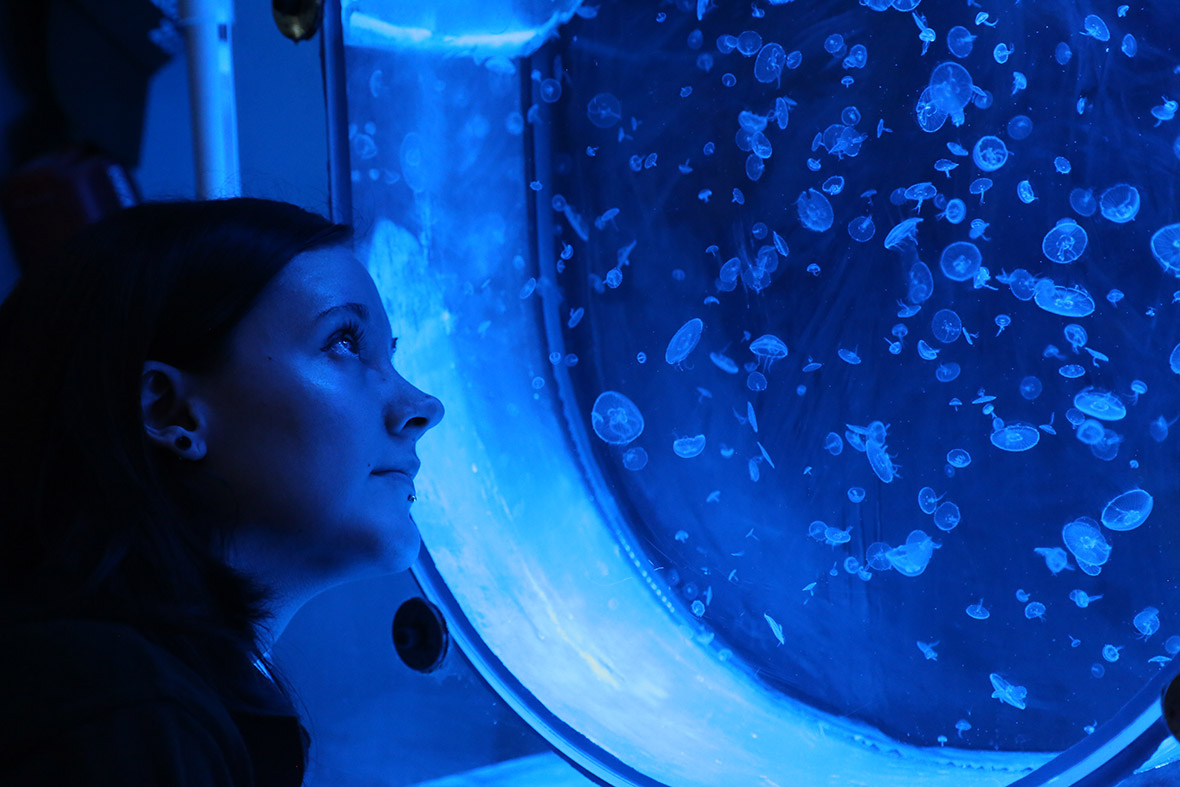 The annual audit is a requirement of ZSL London Zoo's licence. It takes keepers a week to complete it and all of the information is shared with zoos around the world via the International Species Information System, where it's used to manage the worldwide breeding programmes for endangered animals.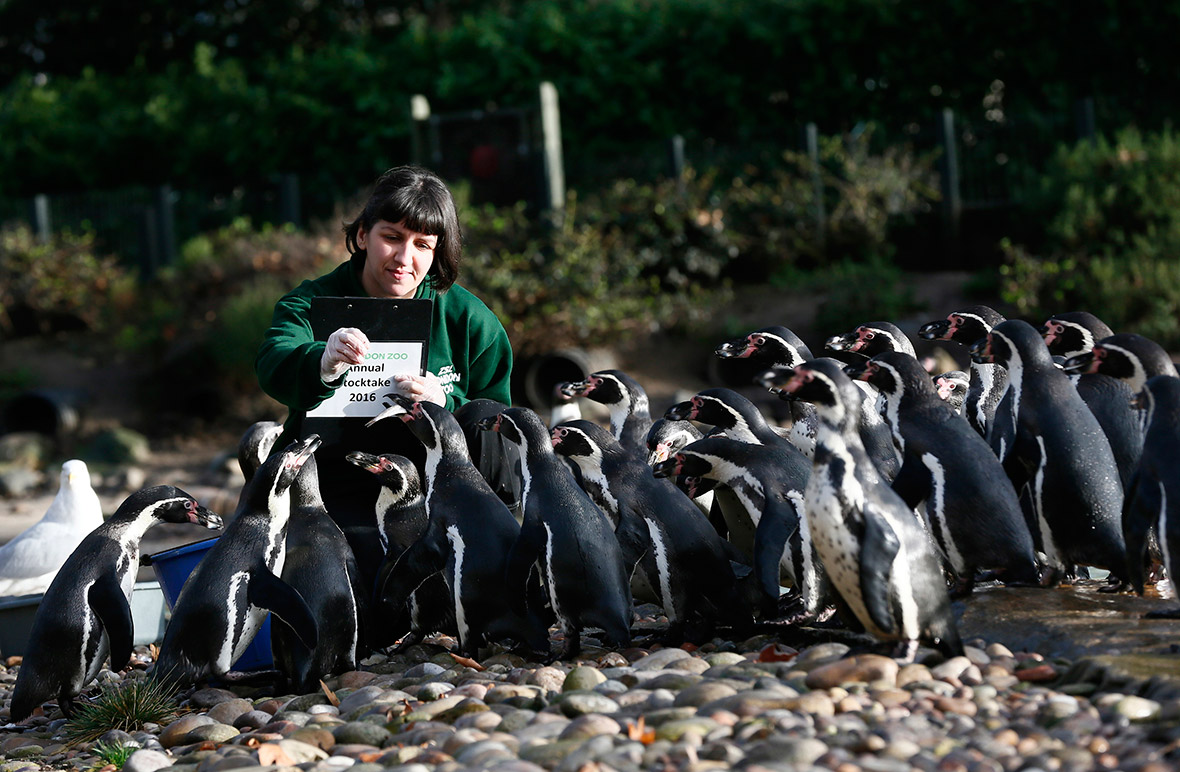 Last year saw the arrival of many new animals at ZSL London Zoo, from the world's first zoo-bred Lake Oku clawed frogs, to a lively litter of eleven African hunting dog puppies. Adding to those, Edward the two-toed sloth was born in July while December saw the birth of a Western-lowland gorilla – all of which will have to be included on the 2016 census.
© Copyright IBTimes 2023. All rights reserved.