The US Department of Defense is preparing for a world without BlackBerry, as the government begins to act on the failed smartphone maker's looming demise.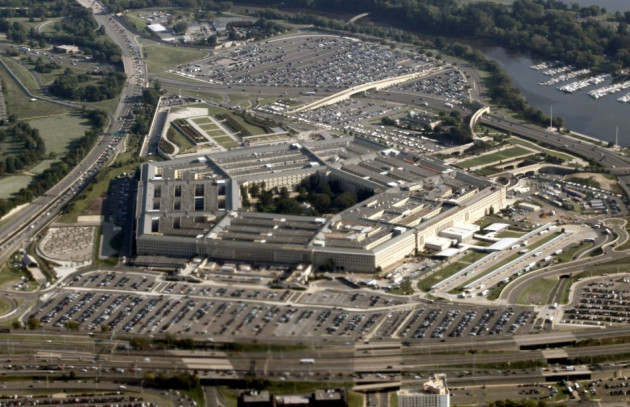 Owner of 470,000 BlackBerry phones, the Defense Department is distancing itself from the Canadian smartphone maker and instead building a department wide app store and system to secure a wide range of mobile devices.
Once completed, the new system will allow security staff to use iPhones, iPads and Samsung smartphones and tablets on the department's secure networks - a privilege previously reserved for BlackBerry devices and their enhanced security features.
Speaking to DefenseOne, Pentagon spokesman Lt. Col. Damien Pickart said the department is working on a mobile device management system which "includes reliance on multiple vendors to support its mobile communications needs."
In development since 2012, the Pentagon's strategy to transition personnel from PCs to smartphones and tablets does not favour any one device manufacturer. "This multi-vendor, device-agnostic approach minimises the impact of [a] single vendor to our current operations," Pickart said.
Looking ahead, the Pentagon expects the transition away from PCs to see an extra 300,000 devices approved for government use connecting to its defence networks by 2016.
Authority to operate
Currently, the Pentagon only allows BlackBerry phones and Playbook tablets an "authority to operate" or ATO pass - Android and iOS devices cannot yet be granted this privilege, but under the new system this situation will change.
The revelation counters comments made by the Pentagon in September, when it assured its business partnership with BlackBerry remained unaffected, despite the Canadian company putting itself up for sale and later receiving a buyout offer from Fairfax Financial Holdings.
But the offer collapsed, prompting the Pentagon to readdress its relationship with BlackBerry. Pickart said the department's new mobile device management system tracks all smartphones and tablets which make contact with military networks to make sure they do not compromise information or corrupt defence systems.
The system is said to be in the early stages of development, but will undergo a limited pilot before the end of 2013.