Pentagon deploys high-tech radar in response to North Korea's ICBM threat, says official
Earlier this month, Kim Jong-un said his country was close to test-launching a long-range missile.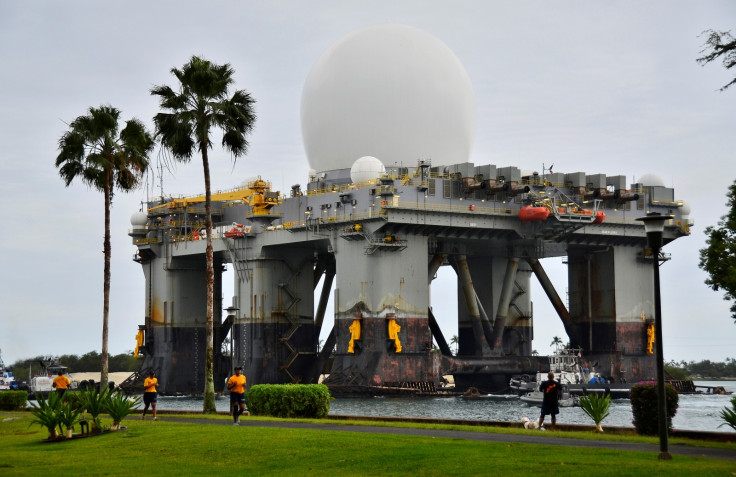 The Pentagon has deployed a high-tech military radar to watch for a possible North Korean Intercontinental ballistic missile (ICBM) test launch in the coming months, a US defence official said.
The radar known as the Sea-based X-band radar (SB-X) can track long-range missile launches and provide important data. It left on Monday and would reach its destination, almost 2,000 miles northwest of Hawaii, towards the end of January, the official said speaking on the condition of anonymity.
The radar has been deployed many times in the past to track Pyongyang's missile activities. However, it can only stay at sea for an undisclosed amount of time and so military officials try and calculate only the most significant times. Other surveillance assets are also reportedly being identified to track the missile activity in the Korean peninsula but the official declined to comment any further.
Commander Gary Ross, a spokesperson for Pentagon, said "The SBX's current deployment is not based on any credible threat; however, we cannot discuss specifics for this particular mission while it is underway."
According to CNN, it is the first military response by the US to North Korea's threat that it could launch a long-range-missile.
On Tuesday, Defence Secretary Ash Carter said, "If the missile's threatening, it will be intercepted. If it's not threatening, we won't necessarily do so. It may be more to our advantage to, first of all, save our interceptor inventory, and, second, to gather intelligence from the flight rather than do that (shoot it down) when it's not threatening."
North Korean leader Kim Jong-un had said in early January that the country was close to test-launching a long-range missile.
© Copyright IBTimes 2023. All rights reserved.