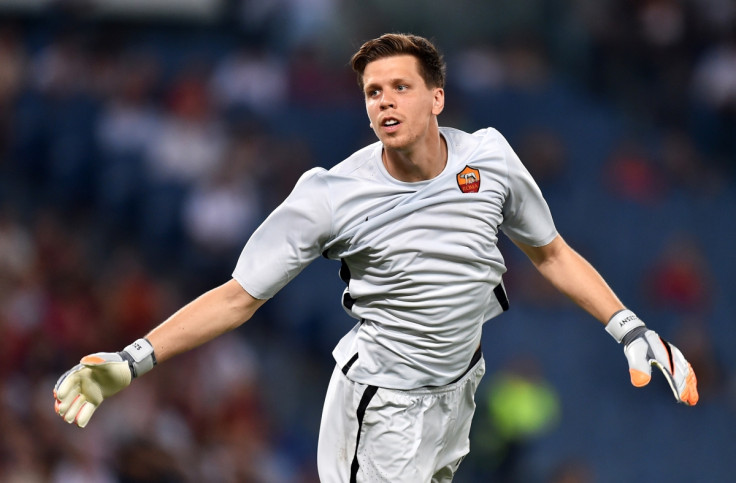 Per Mertesacker has admitted the Arsenal team want Wojciech Szczesny back at Emirates Stadium after the Poland international completes his loan spell at AS Roma. The vice-captain said his former teammate showed great character during his time in North London and still has a "bright future" at the club, despite being forced to leave over the summer due to the arrival of Petr Cech from Chelsea.
Having moved to Arsenal in 2006 from hometown club Legia Warsaw, Szczesny progressed from the youth ranks of the Gunners to establish himself in the first team, eventually making 180 appearances. His decision to move on loan to Roma was made following the arrival of Cech and him losing his number one role to David Ospina in the second half of last season.
Szczesny has since excelled in Serie A and Roma sporting director Walter Sabatini recently revealed the club want to secure his services on a permanent deal. Mertesacker hopes this does not transpire, revealing that the team want him back as soon as possible.
"Wojciech wants to compete. I think he's a good goalkeeper and he can still develop," the German international told JD Football. "The team want him back, that's good for him. He's shown great character already in this team and I think he has got a bright future."
Arsene Wenger previously stated that despite the loan move, Szczesny still has a future at Emirates Stadium.
"I believe he will have a future at Arsenal because I personally rate him highly. I put him in the first team at the age of 20 and he already has huge experience. I don't want that experience he got when he was very young to be wasted and that is why I gave him the opportunity," Wenger said earlier in July.