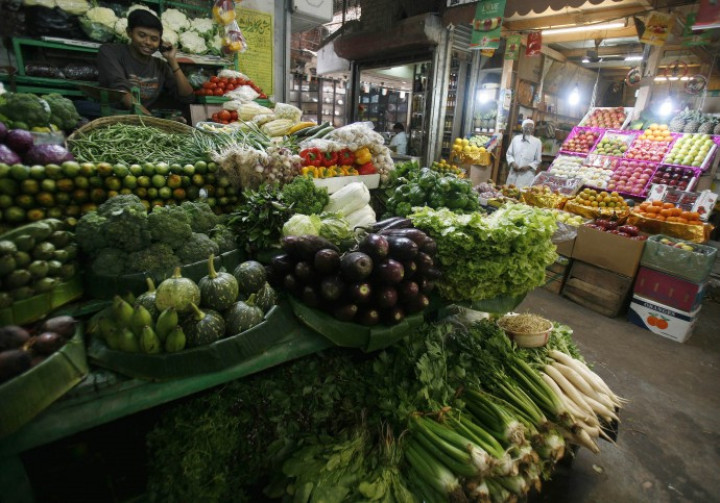 India's potential for growth looks better now, but inflation constrains its sovereign rating as price pressures are hurting the country's growth prospects of the country, Moody's Investors Service said on 28 August.
"Recurrent inflationary pressures have also constrained India's sovereign rating as they keep domestic capital costs high, erode domestic purchasing power as well as savings and lower international competitiveness," Moody's said.
Accelerating growth will increase risks of inflation spreading into more areas of the economy, and if the gap between food demand and supply does not narrow, food costs will keep mounting, it said.
"As growth picks up, the increasing cost of food could more quickly feed into rising wages, leading eventually to higher non-food inflation as well," Atsi Sheth, Moody's senior vice-president wrote in Thursday's report.
"In the absence of a significant increase in food output, the risk that inflation could limit India's growth prospects remains salient," he said.
Growth and inflation rise
India's consumer price inflation increased to 7.96% in July, from 7.31% in June, data released on 12 August showed. The data for August will be released on 12 September.
Moody's has rated India's credit rating as Baa3, with a stable outlook.
Moody's Analytics, the research wing of Moody's Investors Service, said on Monday that the Indian economy probably accelerated 5.1% in the second quarter of 2014, and added that it expects a steady return to its potential growth by 2016.
Asia's third-largest economy expanded 4.6% in the first quarter of 2014. The GDP data for the second quarter of 2014 is scheduled to be released on 29 August.
According to the research firm India's potential growth is around 6%, but it says that it could move towards 7% if some modest economic reforms were enacted.
The biggest worrying factor in India's inflation is food prices, which can't be controlled with interest rate increases.
"India's large, young population and rising wages among low earners who spend most of their incomes on food have raised demand for food," the rating agency said on Thursday.
"However, the supply response has been weak, due to poor irrigation and rural infrastructure, sub-optimal fertiliser use, and conversion of agricultural land to alternative uses."
Improving food supply
The government has announced several measures to curtail food price pressures. These include greater food-price monitoring by state governments, a stabilisation fund to lower market prices, and harsher penalties for hoarders.
Moody's said these policies may alleviate the food-price spikes stemming from lower food output due to this year's relatively weak monsoon, but they do not address the long-term widening of the gap between food demand and supply.
"Whether this gap is bridged will depend on the implementation of government plans to increase spending on rural infrastructure, re-orient fertiliser subsidies to encourage optimal usage, and restructure the Food Corporation of India," Moody's said.