A tiny species of porcupine living in the tropical forest of Peru is unable to jump, scientists have discovered.
A team from the Smithsonian Conservation Biology Institute working in the Lower Urubamba Region of Peru made the curious find while working to create natural canopy bridges by conserving branches of large trees – a pipeline was being constructed beneath.
After constructing the canopy, scientists monitored it for a year after to see how it was being used.
Photographs showed a tiny species of porcupine weighing just 770g wandering along it – but images showed how they refused to jump across any canopy gaps, instead opting for only well-connected bridges.
Tremaine Gregory, one of the authors of the study published in ZooKeys, said: "When my colleague, Farah Carrasco-Rueda, and I saw this species for the first time in the camera trap photos, we were confused. The animals were much smaller than the species known to exist in the area, but they didn't seem to be youngsters."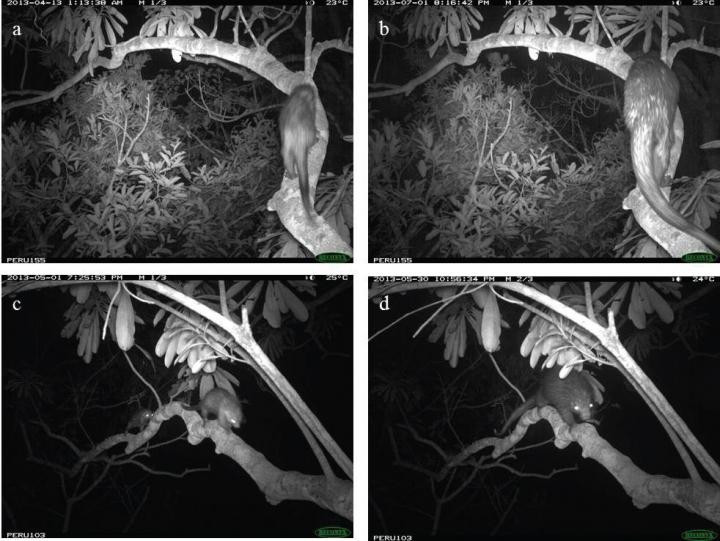 After capturing one of the dwarf porcupines, scientists identified them as Coendou bicolor – a species normally only found as far south as Iquitos, 900km to the north. While the species was described a decade ago, little is known about their behaviour.
The clearing of tropical forests poses problems for arboreal animals that normally never touch ground. They can either risk venturing down or remain safely in the canopy, missing out on the out-of-reach resources. Analysis of their behaviour showed how they either cannot or would not jump.
The scientists also found the little porcupines developed a fondness of the cameras. They said: "At one point, we began to have problems with the cameras. When we checked them, we found many of them opened and exposed to the tropical weather. After reviewing the photos, we realised it was the porcupines inadvertently opening them when they came to gnaw on them."