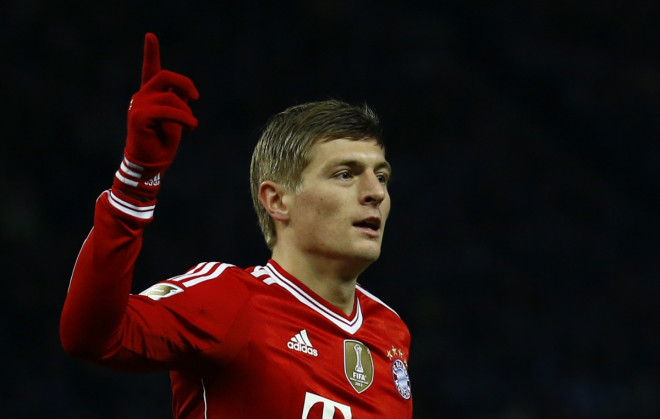 Peter Schmeichel has urged Manchester United to sign Borussia Dortmund defender Mats Hummels and Bayern Munich midfielder Toni Kroos in the summer transfer window.
United allowed Nemanja Vidic and Rio Ferdinand leave Old Trafford as free agents after the end of the season. The duo were rock solid in the Red Devils' back four in helping the club achieve success in the past few years.
Their departure has seen the club bring in reinforcements to strengthen the central defending position. The Metro reported that the Old Trafford club are set to sign the Dortmund star as a replacement for Ferdinand in the squad. Hummels' compatriot Kroos has also been on United's radar.
The former United keeper believes the Red Devils need to bring in four of five world class players this summer.
"United have got Jones, Smalling and Evans but going by what the media are saying, Hummels is a target. That's a good starting point to bring him in. He has good leadership skills and he is a fantastic defender," Schmeichel told the Express.
"He's someone we've been looking at for a couple of years and he's been heavily connected with United. Also we need to bring in a midfielder - players like Toni Kroos who has been mentioned for a long time and he would be a great addition."
"We need players that can install or restore the confidence in the club and squad as well. It will send valuable messages to people that care about the club. I think four or five players is what is being reported in the media and that's not too far enough," the United legend added.
Meanwhile, Schmeichel remains confident that United will be able to find replacements for Vidic and Ferdinand. He has hinted that Hummels will be one of the two players to fill the void left by the departure of the Serbian centre-back and the former England international.
"One thing that is important, is nobody has ever been shown to be irreplacable [sic] at Manchester United. It doesn't matter who we've had, there's someone who has always stepped in and delivered," Old Trafford favourite said.
"I don't think anyone is irreplacable [sic]. I think they, [Vidic and Ferdinand] are one of the best defensive partnerships I have ever seen. They have been tremendous and it's sad they have come towards the end of their United careers," Schmeichel concluded.