Hurricane Bachmann: Petition to Name Natural Catastrophes after Climate Change Deniers
Group 350 Action launches satirical video showing hurricanes named after Michelle Bachmann and Rick Perry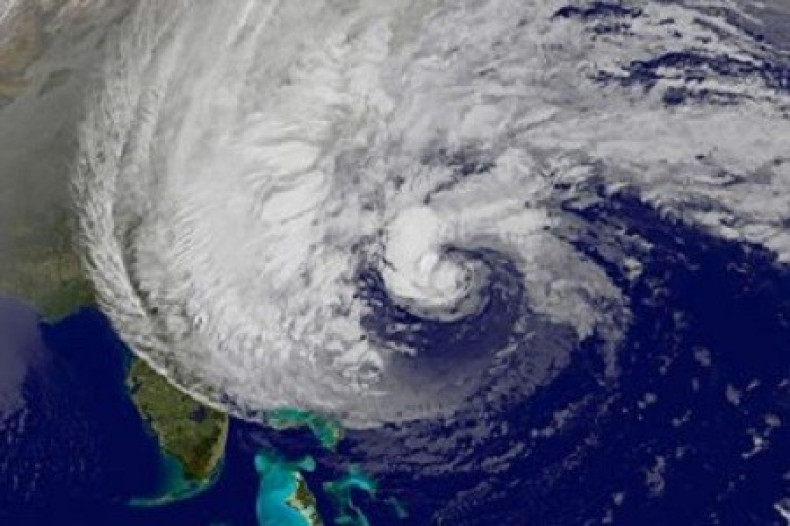 A petition urging the World Meteorological Organisation (WMO) to name hurricanes after climate change deniers has been drawn up by environmental activists.
Campaign group 350 Action wants hurricanes named after US policymakers who have actively denied that climate change exists instead of the more traditional names such as Katrina or Sandy.
The WMO names hurricanes using a pre-determined alphabetical list which gets recycled every six years. A name can be retired if a hurricane is so deadly it would be considered inappropriate to use it again for a separate hurricane.
As well as the petition, 350 Action also released an accompanying video which shows what news reports about hurricanes would sound like if they named after climate change deniers. The video contains spoof news bulletins featurng the lines: "If you value your life, please seek shelter from Michelle Bachmann" and "thousands of animals have been displaced or killed by Governor Rick Perry".
The video adds: "Since 1954, the World Meteorological Organisation has been naming extreme storms after people. But what did these people do to deserve having their name attached to these?"
"We propose a new naming system. One that names extreme storms caused by climate change, after the policymakers who deny climate change and obstruct climate policy."
A website also lists US politicians who have said they do not believe in the effects of climate change, including Louisiana senator David Vitter and and Alaskan representative Don Young, who once claimed climate change was "the biggest scam since the Teapot Dome".
The online petition has gained more than 20,000 signatures.
350 Action policy director Jason Kowlaski said: "It's a new day but some songs remain the same. Congress used to have tobacco addiction deniers, now it has far too many climate deniers."