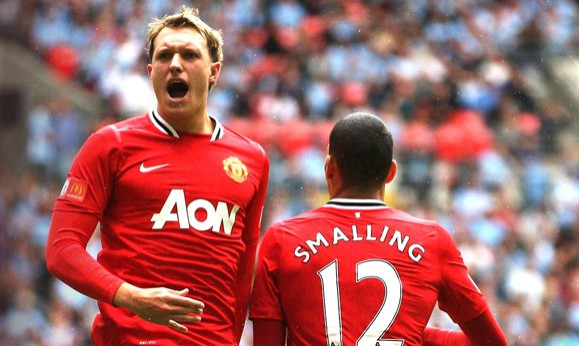 Manchester United manager Sir Alex Ferguson believes that Phil Jones has the potential to become a better player than Chelsea legend and former England captain John Terry.
Jones has had an injury-plagued start to his Manchester United career following his £16.5million transfer from Blackburn in 2011, but his boss Ferguson believes the 20-year-old has more potential than Chelsea defender Terry had at the same age.
"He's got more in his locker than Terry had to be honest with you, but Terry gathered experience and became a fantastic central figure for Chelsea," said Ferguson, according to the Sun.
"Obviously, he was the main man at Chelsea but, as a young player, I think John would be the first to admit he didn't have the pace of Jones.
"He's a very versatile boy while John is a centre-back. Jones is proving himself everywhere."
The former Blackburn defender is working hard on his comeback following a long spell out with knee and back problems and has been used by Ferguson in a number of positions already since returning to the first team.
Despite having played only seven games so far this season, his superb display in Manchester United's 1-1 draw against Tottenham saw him once again earing praise for his versatility and power.
He said: "He can play anywhere. He is quick, two-sided and reads the game well.
"He's competitive and has got a great change of pace going forward so the boy has done very well."