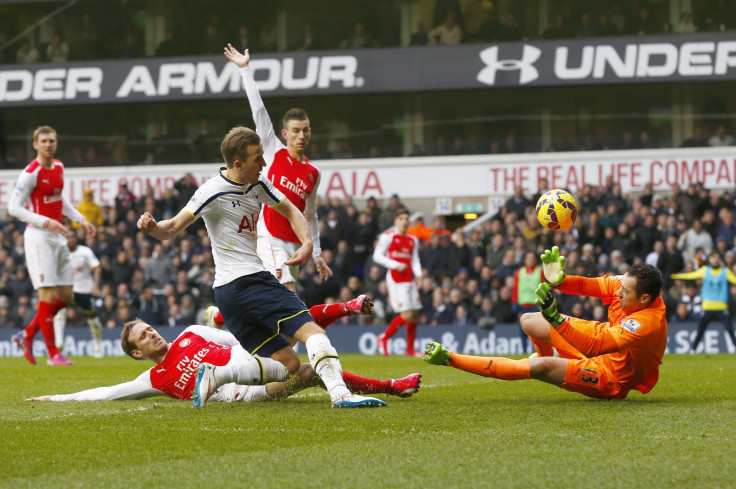 Former Manchester United and Everton star Phil Neville has claimed that Arsenal will be ready to fight Chelsea for the Premier League title next season should Arsene Wenger sign a "world-class" goalkeeper.
Summer signing David Ospina has been the number one at the Emirates Stadium since replacing Wojciech Szczesny after the New Year defeat against Southampton, with the Gunners securing 12 victories from 14 games.
Wenger recently hailed the Colombia international's impact in the team but some reports in Spain have claimed that the Gunners are considering renewing their efforts to secure Real Madrid legend Iker Casillas.
And Neville believes that the signing of a "world-class" goalkeeper would ultimately see Arsenal fighting for the Premier League title.
"I look at David de Gea and he has won five or six games for Manchester United with important saves. If Arsenal get a keeper in, they can be a championship-winning team," Neville said to the BBC.
The former Everton star believes Arsenal have made impressive progress in the second part of the current campaign and are a step ahead of both Manchester United and Manchester City.
"I hear Arsenal fans all the time saying they want to change the manager and bring in somebody like [outgoing Borussia Dortmund boss] Jurgen Klopp but you just have to marvel at the way Arsenal play," Neville added.
"I've watched Arsenal for a number of years and have been frustrated at times but what I saw in the first half at Hull was a team that actually played winning football. They defended deep and with discipline and attacked with such speed and quality.
"I think it's vital Arsenal finish second. Even though it probably means nothing and it's not a position you should be proud of, for the first time they are showing signs of progression. Of all the sides in the top four, apart from Chelsea, I think they are the best equipped to challenge next year."