The pugnacious retail billionaire Sir Philip Green has barrelled through a rollercoaster 40-year career – but even he will be glad to wave goodbye to the last 12 months.
The 64-year-old King of the High Street was forced to hand over £363m ($462m) to plug the black hole in the BHS pension scheme in a bid to salvage his battered reputation earlier this year.
After months of stinging criticism, the billionaire finally made good on his promise "to sort" the retirement income of 19,000 ex-employees from the collapsed high street chain.
The cash transferred from his own account to the Pensions Regulator to meet the crippling shortfall was just under 10% of the Green family's fortune, which is put at £3.9bn ($5bn), according to the Forbes 2017 Rich List.
And although the agreement was widely welcomed, former BHS staff who have been in limbo since the chain collapsed in April last year still face a cut to their retirement income to around 88% of what they were originally expecting.
Sir Philip – whose Acardia retail empire includes Topshop, Burton, Miss Selfridge and Dorothy Perkins – bought BHS in 2000 and withdrew more than £400m in dividends between 2002 and 2004.
But with BHS struggling in later years, he sold it for a pound in March 2015 to three-times bankrupt former racing driver Dominic Chappell and his company Retail Acquisitions.
BHS, founded in 1928, collapsed just 13 months later with the loss of 11,000 jobs and a £571m black hole in its pension fund.
Year to forget
Green eventually did the right thing, but it required enormous pressure from the media, from veteran MP Frank Field and the Commons work and pensions committee and a non-binding vote in Parliament recommending Green be stripped of his knighthood. Lawmakers called him "the unacceptable face of capitalism".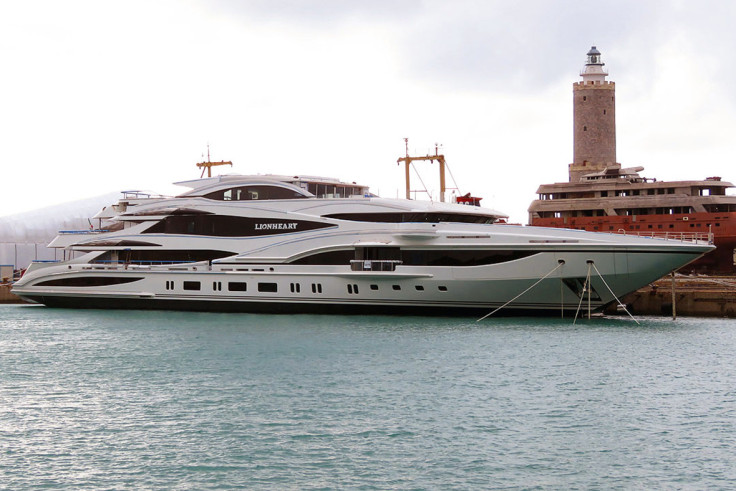 It did not help that for six weeks last summer he was seen lounging about on his new £100m yacht, the Lionheart, in the Greek islands with celebrity friends such as supermodel Kate Moss and singer Lionel Richie.
The real breakthrough came when the Pensions Regulator piled on the agony by taking the first steps towards legal action. It was the threat of being dragged through the courts that ultimately persuaded Green that he could no long escape his obligations.
Green's annus horribilis was topped off earlier this month when adjusted operating profit at Arcadia fell 16.5% to 211.2m in the year to August, accounts filed at the UK's Companies House showed.
The company blamed a general decline in spending on clothing as UK household budgets are squeezed by rising inflation and sliding wages. But critics are beginning to wonder if the bricks and motor expertise Green honed to create his empire is beginning being chipped away by the relentless rise of online rivals such as Asos and Boohoo.
Despite Green's aggressive streetwise demeanour he was born into a well-to-do family in Croydon, south London, and went to exclusive now-closed boarding school, Carmel College, nicknamed the "Jewish Eton".
A £20,000 family loan
Green freely admits he was no scholar and left the school at 16 with few qualifications.
His father, a small businessman, had died four years earlier, and Green went to work with his mother who took over the family business, a portfolio of garages and car showrooms.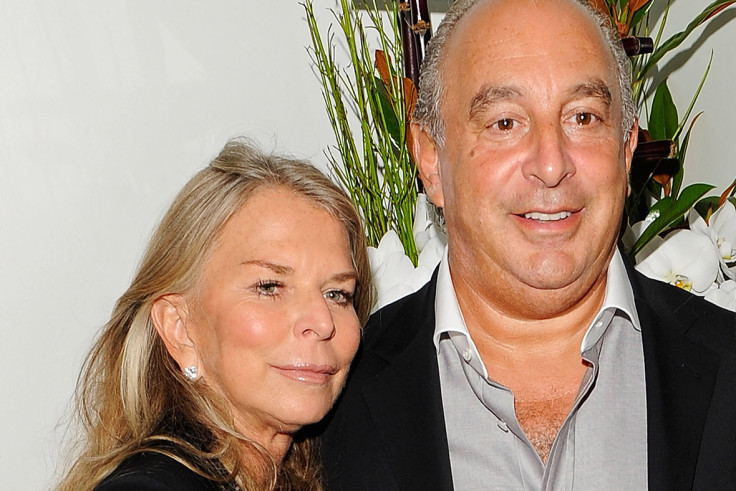 He picked up the fundamentals of retail trading there, and later in his teens went onto become an apprentice at a footwear wholesaler.
Green broke into the London rag trade at 21 in the 1970s, backed by a £20,000 loan from his family. His business was that of a classic middleman, swooping on excess stock in one outlet, and selling it on quickly to another. This required the ability to instantly appraise how much stock was worth, and how much mark-up it could be passed on for.
Green's first significant deal was the purchase of ailing 65-shop fashion chain Jean Jeanie for £65,000 in 1985, which he worked hard to revive by revamping its outlets.
Within a year he had sold the chain for several million, building capital and credibility with lenders.
Three years later Green made his first, and last, foray into running a publicly listed company, as chief executive of menswear retail group Amber Day. Things began well for Green as the group gobbled up smaller rivals such as upmarket menswear brand Woodehouse and Scottish discount chain What Everyone Wants. But he resigned in 1992, under pressure from the board, when profits fell short of expectations.
Meet the wife
Around this period he met Christina Palos, known as Tina, who was married to businessman Robert Palos when they first met in 1985. She had been brought up in the Far East by wine merchant parents, and ran her own Sloane Street boutique, Harabels.
After her first meeting with Green at a dinner party, she thought he was "an arrogant pig," she told a Daily Mail reporter in a rare 2005 interview.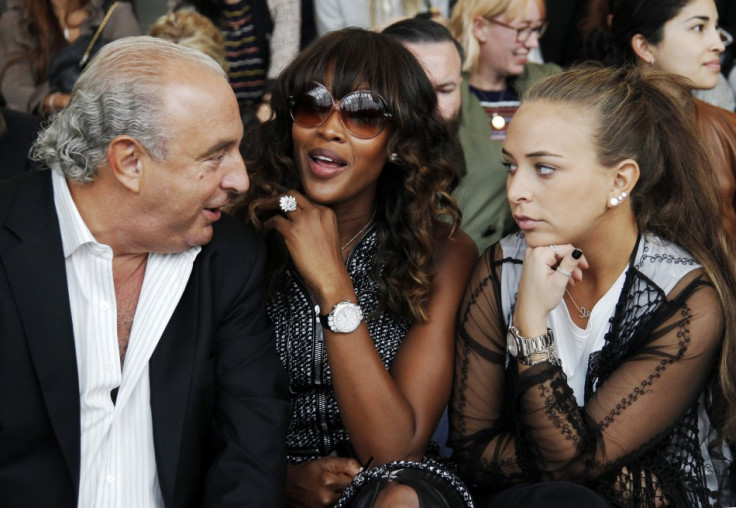 But five years later they were married. Tina lives in Monaco, and the family's principal holding company, Taveta Investments, is in her name. Residents of the Mediterranean principality do not pay taxes on income, capital gains and dividends. Green flies back and forth to London.
But the retailer says that his move abroad came about at least partly out of the need for a quieter life. In the Nineties Green had a series of heart scares that left him with eight stents in his chest. Also, the entrepreneur was mugged by a man with a sword near his home in St John's Wood, in 1997, where the couple and their young children, Chloe and Brandon, were living.
"And I thought, 'Do you know what? Enough,'" the billionaire told the Financial Times in 2015, with the move to Monaco coming not long after the mugging.
The first of Green's two bids for the biggest name on the UK high street, Marks & Spencer, came in 1999. His first offer was withdrawn as a media storm blew up after the lawful purchase of M&S shares by his wife before he had made public his interest in buying the general retailer.
A few months later he bought BHS, a lonstanding presence on the UK high street, but one that had become dowdy.
Fighting for Marks & Spencer
Two years later he bought Arcadia in 2002, whose brands – particularly Topshop – remain the centrepiece of his retail group. It was a hallmark Philip Green deal – less than £10m of the £840m paid for the business came from his family and the rest from a consortium of banks.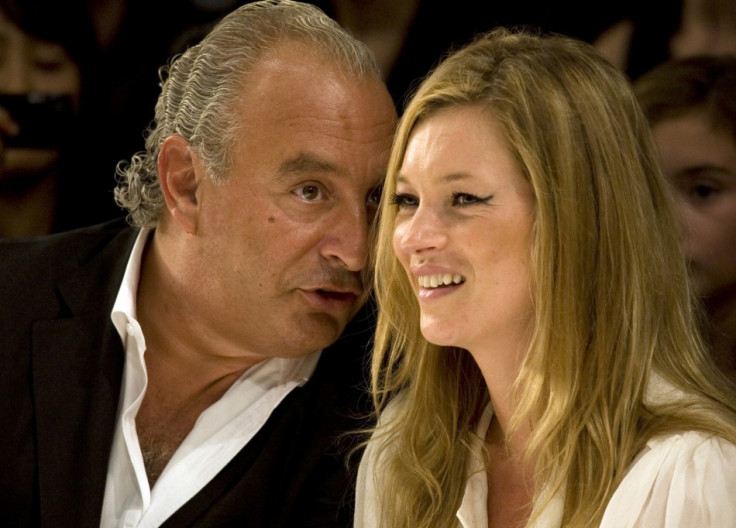 It was the second M&S bid in 2004, that cemented the larger-than-life reputation of Green as a public personality — in contrast to the dull suits running the listed retail companies.
The bid was notable for the bad blood between Green and experienced retailer Stuart Rose, who had turned down an earlier offer to work for the entrepreneur before agreeing to lead M&S's defence.
At one point during the protracted negotiations Green confronted Rose as he was getting out of his car outside M&S headquarters, and held him by the lapels while telling him what was on his mind.
Green failed again, but insiders say the M&S board was wavering when the retail magnate unexpectedly pulled out, unwilling to increase his offer.
But those two failed high-profile bids and the success of Topshop, served to make Green one of the most recognisable businessmen in the UK, a position he relishes.
Party guy
He acquired a reputation for lavish spending and picking up fancy friends. Beyoncé sang at his son's Bar Mitzvah, in 2005, which took place in the gardens of Len Blavatnik's Grand-Hôtel du Cap-Ferrat, on the Riviera, at an estimated cost of $6.4m.
For Green's 50th birthday, in 2002, he held a toga party on Cyprus, which cost a reported $7m and featured Tom Jones and Rod Stewart.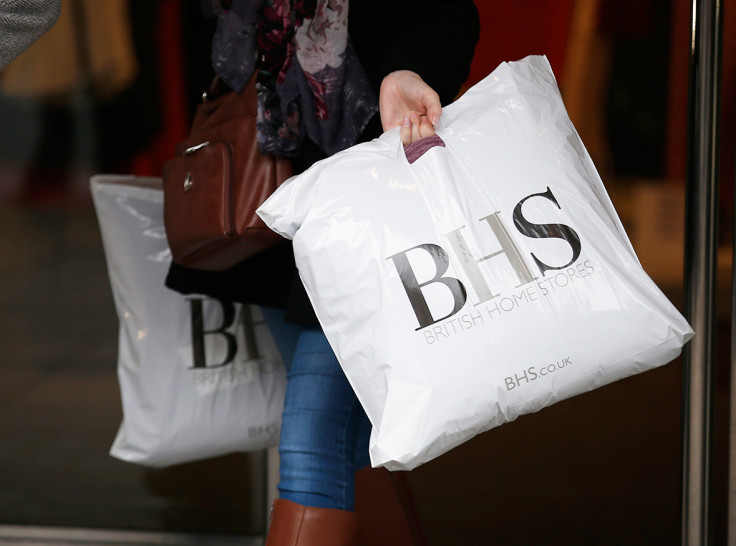 His 60th-birthday party, held over four days at the Rosewood Mayakoba resort, south of Cancun, reportedly cost $10m. The guests included Naomi Campbell, Leonardo DiCaprio, Gwyneth Paltrow, and Kate Hudson. Robbie Williams, Stevie Wonder, and CeeLo Green performed, and the Beach Boys sang at an outdoor barbecue.
Tina's son from her first marriage, Brett Palos, is a director of Arcadia's holding company as well as an investor in his own right. Chloe has launched her own brand of shoes and accessories, while Brandon is training at the group.
Green has clearly spent time thinking about the succession of the business. He said: "Good doesn't do it. If you're the boss's kids, you've got to be way past good. And they're both very smart, but you've got to dedicate yourself to this stuff, it doesn't happen on its own."
Testing something, almost to the point of destruction, that is something Green knows a lot about.