Pound slides as Mark Carney says time isn't right for an interest rate hike
The sterling came under pressure as the Bank of England governor said impact of Brexit was as yet unclear.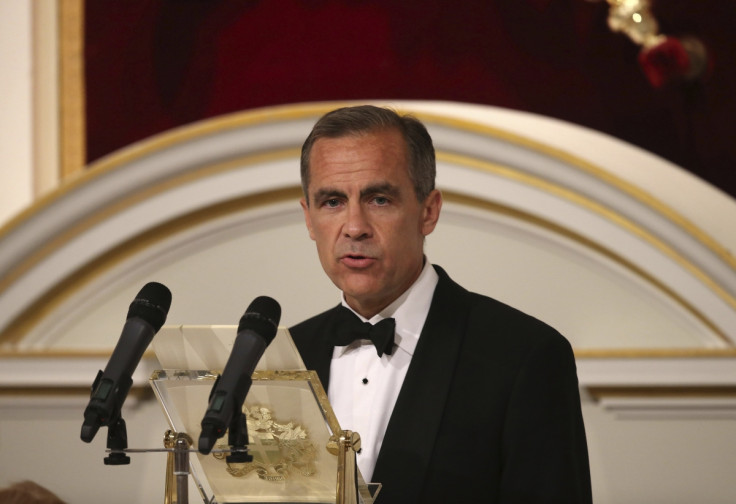 The pound fell to a one-week low against the dollar on Tuesday (20 June), after Bank of England governor Mark Carney said the time is not right for an interest rate hike.
On 15 June, the Bank of England's Monetary Policy Committee voted 5-3 in favour of holding interest rates at a record low of 0.25%, surprising the market with a close vote.
However, in his Mansion House speech, Carney said: "From my perspective, given the mixed signals on consumer spending and business investment, and given the still subdued domestic inflationary pressures, in particular anaemic wage growth, now is not yet the time to begin that adjustment [via rate hikes]."
The governor said in the coming months he would like to see the "extent to which weaker consumption growth is offset by other components of demand" and whether people's wages begin to firm up, and more generally, how the economy reacts to the "prospect of tighter financial conditions and the reality of Brexit negotiations."
The UK economy will be influenced by the expectations of domestic consumers, companies and markets, he said, adding that companies on both sides of the English Channel may "soon need to activate contingency plans."
"Before long, we will all begin to find out the extent to which Brexit is a gentle stroll along a smooth path to a land of cake and consumption."
Following Carney's remarks, the pound fell by as much as 0.4% against the dollar. At 10:40am BST, one pound was changing hands at $1.2694, down 0.34%.
Elsewhere in his remarks, Carney also reiterated that monetary policy measures by the Bank of England, "cannot prevent the weaker real income growth likely to accompany the transition to new trading arrangements with the EU."
© Copyright IBTimes 2023. All rights reserved.